What was your fantasy home when you were a kid? A fancy mansion with columns out front and a circular drive? Maybe a farmhouse with a barn and plenty of land? My dream home, possibly born of the Swiss Family Robinson attraction at Disneyland, was always a tree house. The draw was something about being far above it all, surrounded by greenery and secluded, yet still able to look down and see everyone going about their business far below.
I found my fantasy tree house last week when I visited the home for sale at 1553 Oramas Road in Santa Barbara. One little finger of Oramas juts off of California Street to end in a cul-de-sac of just a few houses.
From the street, a flagstone walkway leads past a carport to a wide wooden staircase that zigzags through oaks and other greenery down toward the house. Landings along the way provide multiple vantage points and create a dramatic approach to the house itself. The cedar-shingled exterior blends into its idyllic setting, and custom banisters lead to a hand-carved wooden front door.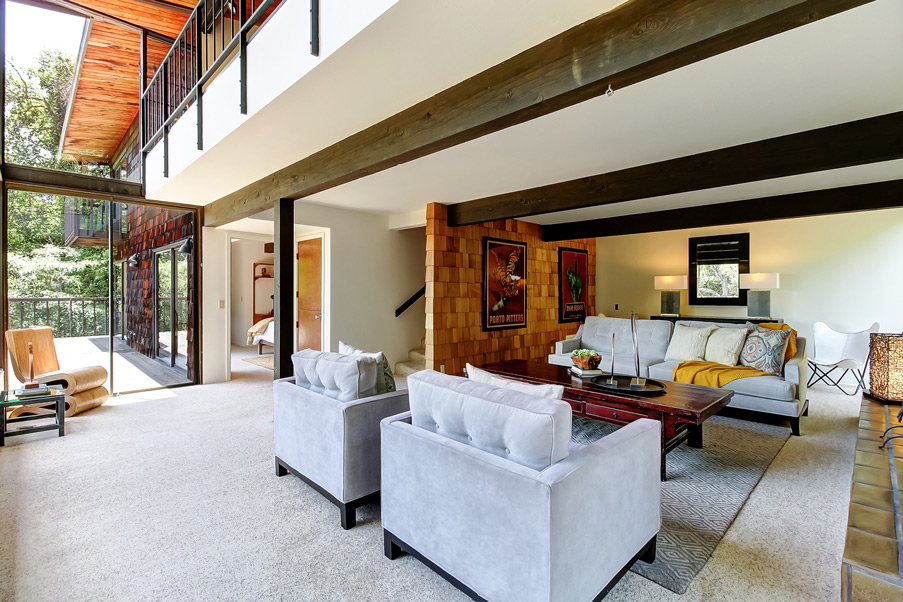 Kristin Renee Photography