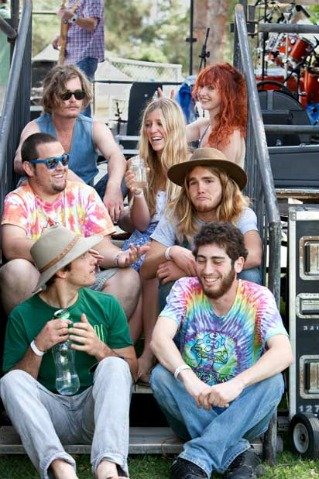 Sprout
Musicians
Genres: Blues, Funk, Jam, Rock
RIYL: Funky jams
Web site: http://www.sprouttheband.com/
Email: sprouttheband@gmail.com
History
An 8 piece of like-minded souls, Sprout is gaining recognition around the Santa Barbara area for their soulful blues/rock sounds. Founded in 2008, Sprout features a Hammond organ, dual guitars and drum kits, two high-spirited back-up singer/tambourinists, and a funky bassist holding it all down. They have opened for acts such as Fitz and the Tantrums and Portugal. The Man, and, in May 2011, shared the
bill at UCSB's Extravaganza with acts such as Cee Lo Green and Talib Kweli.
Upcoming shows
None scheduled
Formed
2008, Goleta, CA
Influences
The Grateful Dead, The Allman Bros, Wetlands, etc.
Current status
Sprout are actively accepting bookings in the Santa Barbara area and beyond. They recently completed a live album, soon to be released.