A key component of the annual gathering is a parade though the streets of Solvang to old Mission Santa Inés, where a blessing is pronounced on the men and their trusty steeds.
This year, the 700+ riders, in partnership with Wrangler and the "Tough Enough to Wear Pink Foundation," will be donning pink to raise awareness and funds for Cancer Center of Santa Barbara's breast cancer research and support services.
"I believe that most of us have experienced this on some level, whether a wife, mother, sister, friend or neighbor – someone we know has had to endure this cancer that touches so many lives," explains Ranchero Steve Beneto. "We are honored to rally our group together for this important cause and to support Cancer Center of Santa Barbara, in their outstanding care and support of breast cancer patients and their families for the past 63 years."
The Rancheros Visitadores invite everyone to wear pink and gather along Alisal Road and Mission Road (Hwy 246) in support of breast cancer programs at Cancer Center of Santa Barbara. The riders will make their way into Solvang around 2:15p.m. and will arrive at Mission Santa Inés by 3:00p.m. where the Rancheros will present a check to the Cancer Center.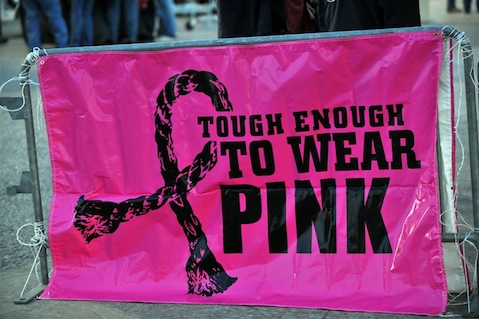 Cancer Center of Santa Barbara