What a difference a short drive can make. Just half an hour or so up the coast and into the Santa Ynez Valley, and you'll find yourself in a whole different climate with a small-town vibe, a countrified air, and a neighbors-helping-neighbors atmosphere. Every friend of mine who has moved from the big city of Santa Barbara up to the small towns of Buellton, Los Olivos, or Solvang has no regrets whatsoever. They remark on the safety, the schools, and the lack of traffic as just a few of the advantages. And, of course, one's home-buying dollars go much further on that side of San Marcos Pass.
I visited Solvang a couple of weeks ago, on one of our cloudless, late-summer Sundays. It was a little too breezy for the beach in Santa Barbara, which made it perfectly perfect in the valley. Down the road from windmill-dotted downtown Solvang, and just a stone's throw from the Alisal Ranch, lies a mobile-home park called Rancho Santa Ynez Estates. I have to admit, before I arrived, I thought it was likely that this park's name was grander than it could possibly live up to.
But live up to its name it did. First and foremost, the natural setting of this park is breathtaking. With its own nine-hole golf course, walking trails along the river, and dramatic mountain backdrops beyond, almost every home has a stunning view. Rivaling the beauty outdoors are the homes themselves. Both of the homes that I visited are brand-new, so every appliance, cabinet, and fixture is pristine.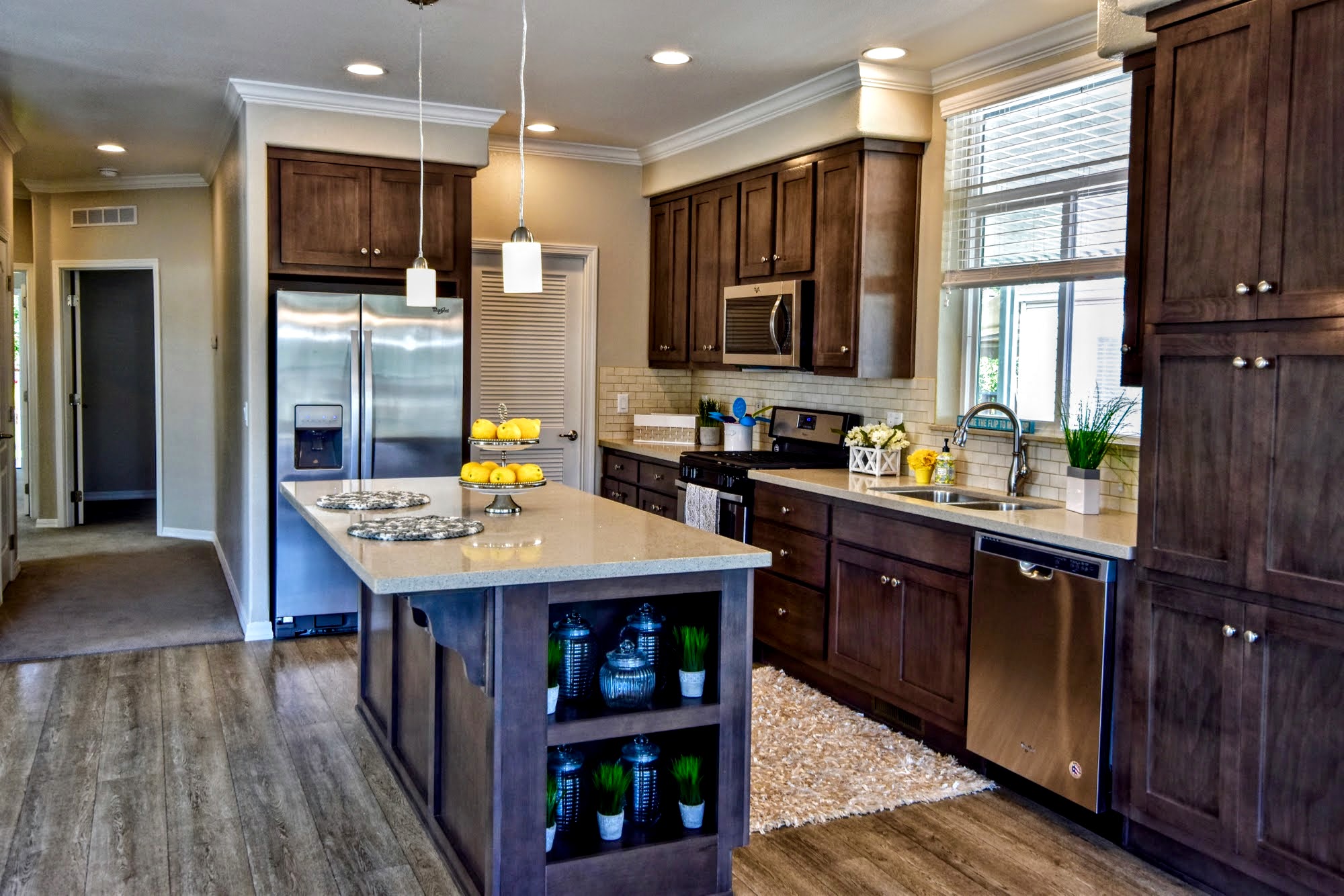 By Courtesy Photo