If you know me at all, you know that I absolutely love living downtown. I walk to work, to State Street, to dinner, to the gym, to the store. I walk everywhere. I also walk my dog Scout a lot just because, well, she's a dog. They need walks. It gives me a great excuse to stroll our neighborhood — to check out the progress of peoples' garden projects, and admire their decorations during the holidays and their architecture all year round. So when I heard about a new listing at 828 Bath Street, I was already pretty familiar with the area. I had even written about the big stone house on the corner last fall. I've been around the block, so to speak.
But when I walked up to visit 828 Bath Street last week, I was reminded that you can't always see everything from the sidewalk. What's happening on each block is sometimes hidden in the middle of the block, out of view from pedestrians passing by.
The building on 828 Bath Street is a collection of five townhomes built in 2008. They are a subtle Craftsman style, with only one of the homes actually on Bath Street. A wide driveway invites visitors back into the middle of the block to discover the other four units.
On this gray, overcast morning, the day seemed quieter with each footstep I took as I headed down the driveway and toward the home marked Unit C. Beyond a low, wooden front gate, a grassy path inset with sandstone pavers led me around the side of the house and to the front door.
This entryway, hidden not only from the street but from the other four units, as well, set the tone for the quiet seclusion of this home. Once through the front door, the luxurious designer interior promised all the amenities of modern living, and felt removed from the bustle of downtown and the rest of the world.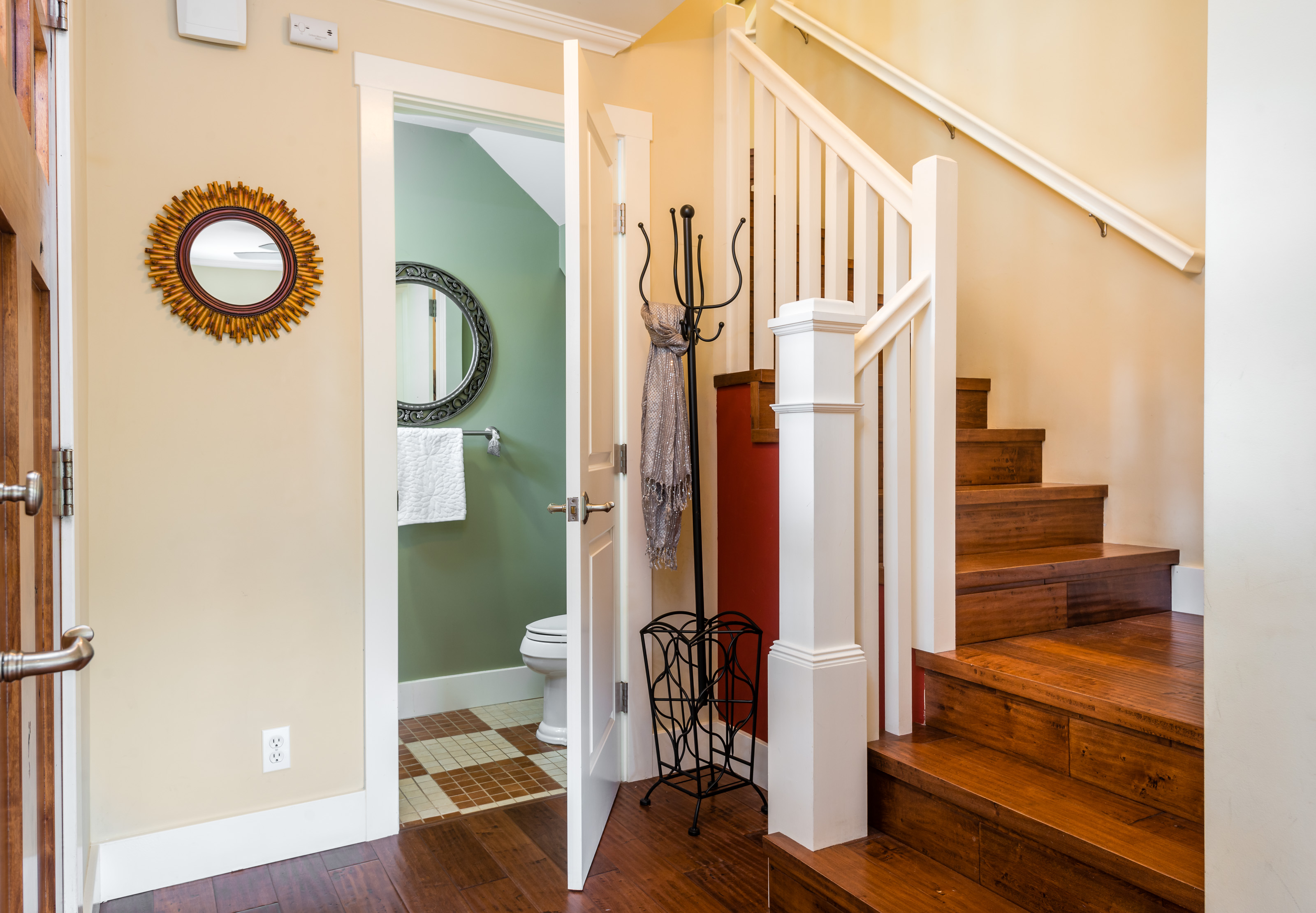 By Courtesy Photo