Of all the seemingly countless trails through canyons and washes in the million-plus acre Death Valley National Park, the Golden Canyon Trail is the one of the most popular, and with good reason. A brightly colored land of chaotic geology that defies the imagination — yet possessing a feeling of openness and ease — it's both imposing and inviting. What's more, the trail is doable for all skill levels, ranging from easy hiking to more advanced explorations.
If you have time, the best way to enjoy Golden Canyon is via the Golden Canyon-Gower Gulch Loop. This four-mile hike leads one mile up the aptly named Golden Canyon toward the deceptively tall Manly Beacon, then back down to the gnarled, rocky walls of Gower Gulch. The trail is largely interpretive, and you may make your own way at your own leisure. There are plenty of side canyons, nooks, and crannies to explore; let your spirit guide you.
A set of tall canyon walls greet you at the entrance, their bizarre beauty only fully comprehendible once you can look back at them. These walls soon give way to grand alluvial fans of clay and mud as the canyon widens. Within the first mile, a well-marked spur leads to Red Cathedral, a monument of carnelian cliffs composed partly of oxidized iron, giving them their color. They tower over badlands carved over millennia by the emptying of a prehistoric lake and many flash floods thereafter.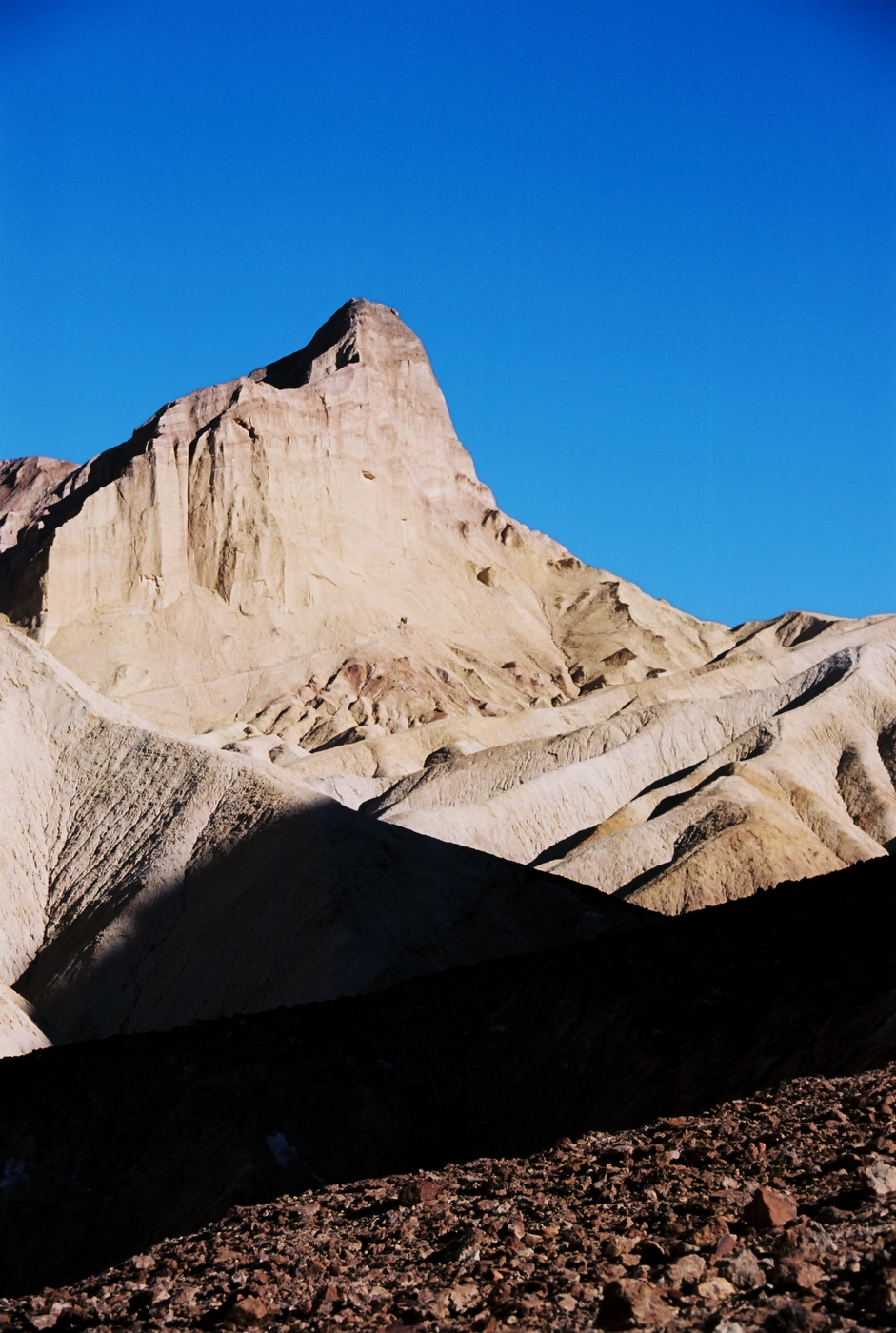 Richie De Maria