Three years ago, I was invited to serve as a judge for the Central Coast Wine Competition, the annual contest that coincides with the Mid-State Fair in Paso Robles. At that point, I'd been reviewing wines for Wine Enthusiast for two years and was really wondering how these competitions worked. I frequently receive mediocre bottles from wineries touting this or that award, and occasionally even find wines that won a prestigious "double gold" from fill-in-the-blank contest to be just plain bad. How did they win that medal?
So, primarily to peek into this mysterious tent, I drove up to Paso Robles in the summer of 2016 and found myself quickly initiated into a wine-tasting fraternity of sorts. The other dozen or so judges came from a variety of locations and backgrounds, but all played a prominent role in the California wine scene, whether by selling it at their establishments, writing about it for a broad audience, or buying booze in bulk for chains like BevMo!, Vons, and Wine.com. Many judge multiple competitions per year, and some even run their own, from Sonoma to San Diego.
Once the tasting began, I found the process to be appropriately rigorous — completely blind, very focused, meticulous, methodical — if a bit overwhelming, with nearly 200 wines for each judge to try over the course of two days. The first day consisted of three or four judges sitting at each table and tasting through the assigned flights. We individually ascribe a gold, silver, bronze, or no medal to each wine and then share our scores to determine what each wine shall get.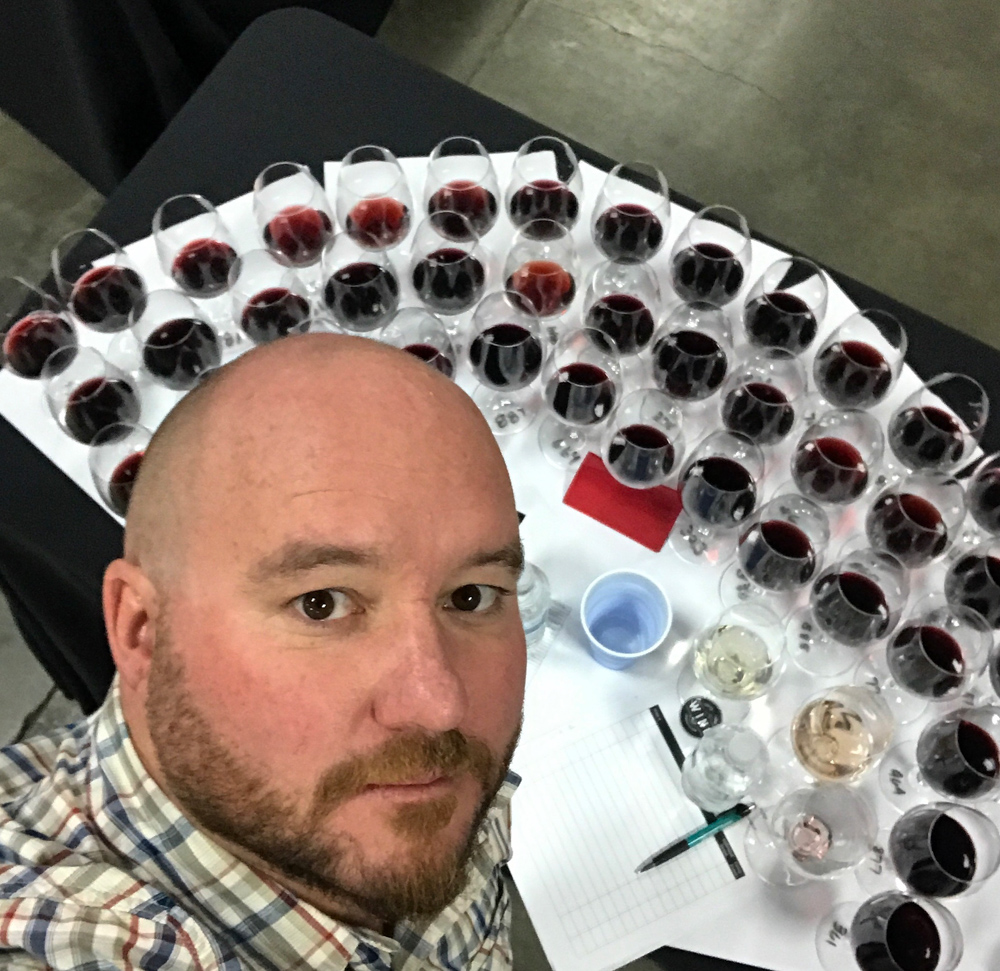 By Matt Kettmann