Living
Kid's Mother's Day Issue
Adams School, 2007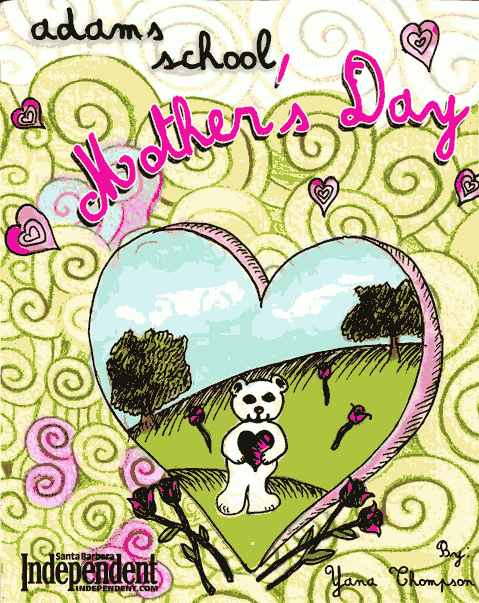 For 13 years, The Independent has joined with students at a South Coast elementary
school to produce a Mother's Day edition, and this year's school was Adams
Elementary. As a Character Counts school, Adams both teaches and instills
responsibility, respectability, and a solid work ethic in its Tigers. Not only do the
students embody these virtues, but students and teachers alike show an admirably high
level of pride in their campus.
More than 200 students from 12 different third-, fourth-, and fifth-grade classes worked
with The Independent to produce the stories, cover art, and advertising in this year's edition.
The Independent provided the students with the fundamentals of newspaper production,
including teaching elements of writing, editing, and art design.
This very special issue of The Independent was put together as a dedication to all the mothers
and family members of the students. It is the families of these children who have made
an indelible impact on their lives and contribute to their continued academic success. The
Independent thanks the students for their passion and work and their families who inspire them.
Happy Mother's Day!
– Jennifer Malkin
The Santa Barbara Independent
CLICK THE IMAGES BELOW TO DOWNLOAD PDFs