Columns
Soulmate in Santa Barbara
"Coach Me Casanova" Subs in for Chasseur d'Homme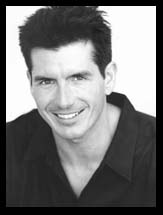 I'm Ryan, a.k.a. CoachmeCasanova.com, your temporary tour guide to a guy's mind when it comes to women. I welcome your input and insights in regards to the ever elusive world of dating. Chassy is off on her Euro-vacation. Wow, that must be difficult! Three whole weeks abroad sightseeing, wining and dining, dancing, and touring the European countryside-all fancy free.
I advised her on the situation with The Biker a few weeks back, and it looks like I was right on target. They have been steaming up the streets of SB for weeks now! Two peas in a pod, a perfect fit minus the fear based-futile efforts of flirting. She will learn this lesson one way or another. Why is it that when some people seem to get exactly what they want it suddenly turns into a complete disaster? She made it through the minefield of men so far to stay true to The Biker, but will Europe prove to be more than she can handle? I can hardly wait for the story when she gets back.
So now on to a more serious issue at hand, Santa Barbara land of the lost when it comes to finding love. SB provides the big town tease with those small town tattletales. Be very aware of what you do, or who because this town is so small everyone will know. However, I can say beyond a shadow of doubt that true love is lurking somewhere in SB for anyone that is ready for it.
It took me almost five years of being the Hollywood bad-boy to realize I was only waiting for that one woman. All that time I thought I was in control of my independence, and having the time of my life. Little did I know that when you meet The One time stands still, and that is price-less. I didn't see her surfing at East Beach, never saw her getting sassy on State Street, but she was there the whole time. Maybe you are just minutes from meeting that someone special, so close you still smell their perfume lingering in the air as you walk towards to bar at the Bowl. I am sure there must have been moments that were like that for me.
So if not on State Street, where did I find my better half you ask? Well she found me, and as dorky as it sounds it went from MySpace.com to my place, and then to our place months later.
She was floating around in the net that so many of us sift through. So I say make use of all your avenues and options. You never know when or where you will meet that special someone. So if you are convinced that Santa Barbara is cursed by the evil single serpent, think again. You need to broaden your horizons, open every door, and be ready for it when it happens.
I think The Biker maybe be the guy for Chassy. Perhaps Bono put it best when he said "Finally found what I'm looking for." She seems to be looking around more than she is looking at what she has now. I understand fear is the strongest hurdle we all face in anything we attempt, but you have to just believe. I mentioned to Chassy about the law of attraction, the law of action, and the law of satisfaction. Perhaps Chassy, like so many of us is caught in the last law. We for some reason are unable to believe that what we now have is worthy of us, or that we are good enough to deserve something so wonderful. Break the bonds of "Can I do better?" or "I will never be good enough." Appreciate what you have or who you are with right now to the fullest levels. You may just surprise yourself and figure out that you are in love. I am sure some of you will say nay to my yea, but this is only an outlet for my own tried and true insights in the mind of a man.
If you want to ask me anything please comment on this posting, or me at ryan@coachmecasanova.com. I would be more than willing to give you the honest advice from a male P.O.V.
So I leave you until next week, but keep a sharp look out for your future lover maybe barreling around that next corner. Next time, maybe I will share some secrets that helped me sweep my sexy Santa Barbara surfer girl off her feet!