Living
Film Festival Honors Travolta in Montecito
Award for Acting Triumphs Presented by Kirk Douglas
Distinguished actor John Travolta came to Montecito yesterday evening to receive and celebrate his latest award for a lifetime of distinguished achievement in acting. He was presented with the Kirk Douglas Award for Excellence in film by Douglas himself in a ceremony held at the Four Seasons Biltmore. The award was founded by the Santa Barbara International Film Festival (SBIFF) in 2006 and presented to Douglas to honor a lifetime of both on-screen and humanitarian achievements.
This year, Douglas selected John Travolta to be the first recipient of the award after Douglas himself. Travolta's considerable acting achievements include starring roles in films including Grease, Urban Cowboy, Pulp Fiction, Primary Colors, Michael, A Civil Action, Saturday Night Fever, and Hairspray, many of which were featured in clips shown during last night's event, reminding attendees of the performances which made Travolta the iconic actor that he is recognized as today.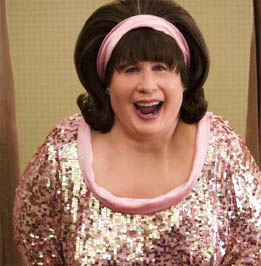 Many of Travolta's friends and colleagues attended yesterday evening's black-tie gala to recognize his talent and achievements, including, Rob Lowe, Dennis Franz, Carol Burnett, Andy Davis, David Foster, Christopher Lloyd and Travolta's wife, Kelly Preston.
The event helped to raise money for the annual Santa Barbara International Film Festival, scheduled to take place January 24 through February 3, 2008.