Arts & Entertainment
Cary Brothers and His Cafe Buddies Hit the Road
Welcome to the Hotel California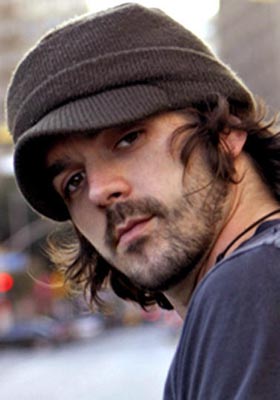 If you were to plan the ultimate road trip, you would, of course, want some of your favorite friends along for the ride. And it goes without saying that phenomenal music would be an integral part of the experience. Now imagine that said friends just happened to be incredibly talented musicians providing said soundtrack throughout the adventure, and-did I mention that you're getting paid for this?
The 2008 installment of the eagerly anticipated Hotel Cafe Tour will grace the Stateside Restaurant stage Friday night, the second stop on its six-week schedule. The trek will serenade audiences across the U.S. through mid April before heading to Europe.
The tour features rotating performances by a coterie of singer/songwriters who first became acquainted while performing at the Hotel Cafe, home to L.A.'s burgeoning acoustic music scene. This year's roster features an array of talented and relevant artists, both established and emerging, all of whom are making a name for themselves through incessant touring, intricate "product placement" (in both shows and commercials), and through the power of the Internet and social networking tools like MySpace and Facebook. Tour founder Cary Brothers will perform at every show and act as ambassador to the plethora of artists. Ingrid Michaelson, whose profile got a boost from Grey's Anatomy and an Old Navy commercial, is also scheduled to play every U.S. date. The rest of the Santa Barbara lineup includes Greg Laswell, Kate Havnevik, Jessie Baylin, and Jim Bianco.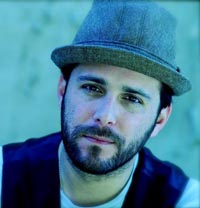 The Hotel Cafe, the intimate haven for singer/songwriters in the heart of Hollywood, has gained legendary status in a relatively short time, taking its rightful place in the pantheon of revered acoustic venues like Largo and McCabe's Guitar Shop. Opened in 2000 as a coffeehouse that sporadically hosted jazz nights, the venue has doubled in size and is now widely considered a mecca for emerging acts.
During the venue's infancy, songwriter Gary Jules stumbled upon the fledgling spot and inquired about playing there. During the course of his ensuing eight-month residency, Jules began booking songwriters for the space. Jim Bianco, a troubadour with a Tom Waits-like growl and a lusty speakeasy style, wandered in on a "Songwriter Sunday" and was tapped by Jules to play the room regularly. Bianco, who now tours with Jules for a month every summer, acknowledged that "Gary can recognize when someone is a hustler and really works hard enough to make it happen." Jules's taste in music, coupled with the tireless labors of owners Maximillian Mamikunian and Marko Shafer (who saw the venture through lean times with racetrack winnings), lent the venue a unique and magical feel. Although the cafe now boasts a full bar in addition to its coffee menu, at the time it was BYOB, and patrons would pack into the room with bottles of wine and buckets of beer and sit on the floor to listen to the evening's lineup.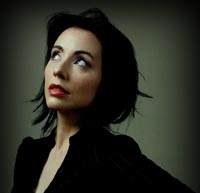 "Gary kind of godfathered everybody in," explains Brothers, referring to not only himself but to Bianco and many other artists on the tour who gravitated to the Hotel Cafe during that period. Brothers, whose trademark blend of acoustic strumming and otherworldly, delayed electric guitars has garnered much critical acclaim, had not really found any sense of community among musicians when he first arrived in L.A. He went to Hotel Cafe to see Jules play, approaching him immediately afterward to say, "I have to play this room." He played a "Songwriter Sunday" and was told by Jules, "You're opening for me in two weeks."
With increased exposure of both the venue and its artists by such tastemakers as KCRW's Nic Harcourt and WXPN's Bruce Warren, it's become widely known as a musical Holy Grail. "It certainly deserves the accolades that it's gotten," Bianco mused. "L.A. can be a typically dreary place from time to time, and the Hotel Cafe was just a godsend, particularly for singer/songwriters, because otherwise it's everyone for themselves." Norwegian artist Havnevik, whose music is a gorgeous blend of electronica and acoustic, agrees. Although based in London and never having lived in L.A., Havnevik held her album release show for the lush and dramatic Melankton at the Hotel Cafe. "I just love it. I think it's a brilliant venue. It has a lot of personality, it's intimate, and it's nice to sit in the audience and hang out afterward."
Despite the location's ever-growing reputation as one of the country's premier singer/songwriter showcases, the vibe remains the same: intimate, laid-back, unpretentious, inviting-like Cheers with an extraordinary soundtrack. Most evenings find emerging musicians sharing the bill with established artists, who often jump onstage to support one another. And both the management and the regular performers nurture and support local singer/songwriters; a rarity in a ruthlessly competitive industry town.
"It was the exact opposite of everything that I understood about the music industry in Los Angeles," Brothers marveled about the cooperative spirit of the Hotel Cafe's musical community. "It was this dog-eat-dog, cutthroat mentality, and then I go into this room and not only is it a noncompetitive environment, but everybody's really supportive of each other. : It's not about anyone winning; it's about everybody doing it together."
In 2005, Brothers and Shafer decided to take the venue's intimate, communal vibe, put it on wheels, and send it around the globe.
When Brothers discusses the tour that he cofounded, his enthusiasm is palpable. He speaks with humble pride, like a father watching his offspring grow. Although the tour was largely his brainchild, Brothers refuses to take too much credit. "It was something that was often discussed among friends who played there, like, 'Come on, guys, let's just get on a bus and roll across the country together.' It was just too good of an opportunity to turn down, to tour with your friends for six weeks out of the year. The idea is a typical good night at the Hotel, where everyone is singing together and playing together and hanging out together, but on a bus in a different city every night. : [It's like] a festival show in a club, without the smelly shirtless guy next to you."
And as enjoyable as the experience is for the audience, Brothers admits that it's even more fun for the performers. "It's like summer camp for musicians for six weeks. Everything else can be work, and this is definitely not work. The idea is to have so much fun on stage that that energy and camaraderie spills into the audience."
"I almost feel like I'm getting away with something," Bianco concurred. "Are we allowed to do this? Are we allowed to be on a rock 'n' roll bus with our friends, and our only obligation is to go make music together?"
Figuring out who those passengers might be is a tricky proposition, given the wide pool of talent-and the fact that Brothers is friends with nearly every regular Hotel Cafe artist. Invitations are a group effort between Brothers, Shafer, Brothers's manager, Josh Neuman, and booking agent Marty Diamond. "We just all throw out ideas and see who's available," explained Brothers. "The more we do this tour, the tougher it gets, because everybody who's done it wants to do it again, and there's always a new generation of people coming up at the Hotel, so it gets a little tricky trying to get everyone on board."
The show features a rotating cast of troubadours who perform together on one another's songs, making for a unique night of music. And the tour frequently draws major names who sit in, resulting in unexpected all-star jam sessions. "I was kind of surprised that everybody's so supportive of each other," confesses Havnevik, who first joined the tour in 2006. "It doesn't seem like there are any big egos who want to be the main act. People are singing backing vocals for each other and playing guitar on each other's songs. Some artists just wouldn't do that, but it's a really cool way to share music, and I think it comes through in the music that we're having a good time. I think that's why it works. It's just really great people who are trying to help each other out :"
One of the most exciting aspects of the tour for Brothers is the opportunity for exposure that it provides, not only for the performers, but for the audience. "This year, people are coming just as much for the idea of the tour as for the individual artists," enthuses Brothers. "That's what I really wanted and what all the work of the past years has been, so that when the Hotel Cafe Tour comes to town, whoever's on the bill, you just know it's gonna be a good show. Something that I'm most proud of about this tour is the way we do the shows. Everybody plays three or four songs in rotation through the course of the night, so if you did come to see one artist, you'll see them do their first set, and then they'll be back an hour later for their next set. It's kind of forced exposure to the artists who you wouldn't have seen otherwise."
4•1•1
The Hotel Cafe Tour will appear at the Stateside Restaurant & Lounge (1114 State St.), on Friday, March 7, at 8 p.m. Visit thehotelcafetour.com or call (800) 594-8499 for tickets.