Living
Healing or Harming the Spirit
Surgeon-and-Shaman-in-One Speaks to Santa Barbara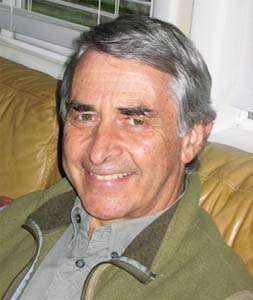 When: Sunday, March 16, 1:30 3:30 p.m. Registration begins at 1 p.m.
Where: Thornton Auditorium, Wake Center, 300 N. Turnpike Rd.
Cost: FREE
The Lowdown: We've all been hearing a lot in recent years about "new paradigms in healing" and integrating the natural and ancient healing practices of traditional cultures with the practices of contemporary Western medicine. But what does that mean, exactly, and how might that work when what needs healing is the soul or the spirit? This coming Sunday you'll have the chance to explore how one local doctor is using ancient techniques and wisdom to heal and protect the spirit and soul. David Cumes, M.D., is no ordinary doctor; he is both surgeon and shaman. Born in South Africa, where he received his medical training, he taught at Stanford Medical Center and then, after spending some time in Seattle, he moved here to Santa Barbara to set up a private practice. But that's only part of the story. Dr. Cumes has also studied extensively with indigenous healers in Peru (curanderos) and Africa (sangomas or inyangas), where he himself was initiated as a sangoma several years ago.
In Sunday's interactive seminar, "Healing or Harming the Spirit: Our Choice," Dr. Cumes will be exploring such intriguing questions as:
What are the energy systems that we can use to enter the cosmic Field to get in touch with spirit and our higher Self, and what is the structure of the soul?
The Great Spirit created light and dark how does this affect us?
Can spirit guides or ancestors help us with our destiny?
How important is nature and how do hope, truth, surrender, love, forgiveness and joy, among other factors, help us on our spirit path?
Rest assured that although the subject matter is profound, Dr. Cumes uses a common sense approach that is simple and non-esoteric.
"The ability to move the spirit that heals probably has existed as long as humans have walked the planet, and we need to familiarize ourselves with its mechanism."
— David Cumes, M.D.