Living
Ten New Planets Discovered Outside Our Solar System
Could Help Astronomers Understand How Planets Form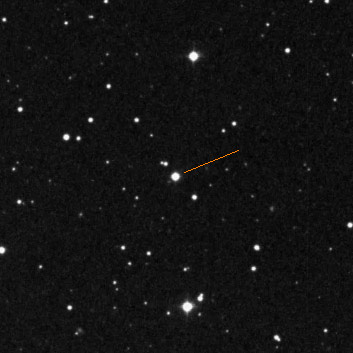 (Above: An image of the planet known as "WASP-1.")
With the use of a system of robotic cameras, a team of international astronomers have found ten planets that orbit stars other than our sun. Among team members were two affiliated with Santa Barbara's Las Cumbres Observatory Global Telescope Network: Rachel Street, a postdoctoral fellow at UCSB and the Network, and Tim Lister, a Telescope Network project scientist.
This discovery could help groups like the Telescope Network, which is associated with UCSB and the international collaboration Super WASP (Wide Area Search for Planets) learn more about the complexities of how planets form. The system of cameras also helps detect moments, known as "transits," when planets pass in front of a star and block some of the star's light. The "transit technique" gives scientists the ability to figure out the mass and size of each new planet. SuperWASP used two sets of cameras – one in South Africa and one in Spain's Canary Islands – that helped assist them in their discovery of the ten new planets. SuperWASP's discoveries are confirmed or rejected by a team of collaborators around the world that follow up each possible new planet discovery. One of the planets discovered, WASP-12b, is so close to its star that daytime temperatures can reach 2,300 degrees Celsius. On this planet, a year, or one orbit, is just a bit over one Earth day.
In a statement, Street described the discovery as "a very big step forward for the field."
A run down on the planet dimensions and other vital statistics can be found here.