News
Dracula: Origin
Dracula: Origin comes with the kind of slick presentation we've come to expect from an Adventure Company title.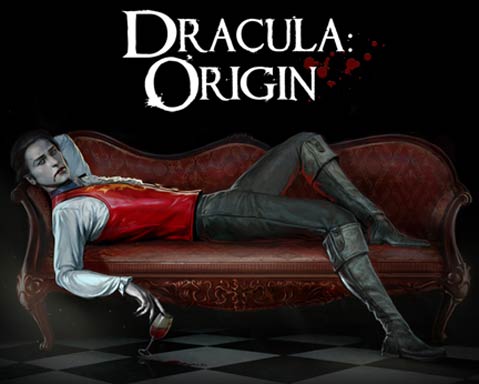 Platform: PC
Release date: June 6, 2008
Published by: Focus Home Interactive
Developed by: Frogwares/The Adventure Company
ESRB: T (for teen)
Frogwares has based Dracula: Origin in Bram Stoker's world of vampire lore, with the player taking control of vampire-hunter extraordinaire, Professor Van Helsing. Having recently learned of his friend Jonathan Harker's strange internment at Dracula's castle in Transylvania, Van Helsing fears for the safety of Harker's wife Mina. Dracula, it would seem, has become a little obsessed with Harker's missus on the basis that she looks very much like his long-dead love, Irina. Cue Mina's disappearance and Van Helsing's quest to rescue her.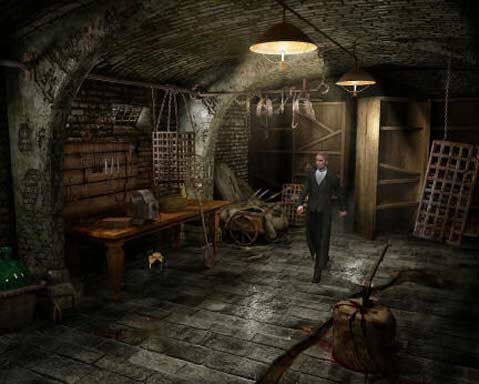 The developer has seen fit to use a little artistic license in creating the storyline and has grafted some Egyptology, mysterious cults and demonic texts to Stoker's classic tale with mixed results. Dracula seeks an ancient book the Demonomicon – Evil Dead anyone? – with which he can resurrect Irina, using Mina as a vessel. Thus Van Helsing must follow the Count to London, Egypt and Vienna and eventually Transylvania in order to stop him.
Dracula: Origin comes with the kind of slick presentation we've come to expect from an Adventure Company title. It's visually quite impressive, with some nice textures and animations at work and the cinematic cut-scenes add some depth to the story. Despite an odd choice of word here and there, and the occasional typo, the text works well and the storyline is pretty well acted, if a little hammy at times. It's hard not to become irritated by Van Helsing's voice, however, as he insists on saying "useless" every time you unsuccessfully try to combine an item with an environmental hotspot. And there's a lot of that.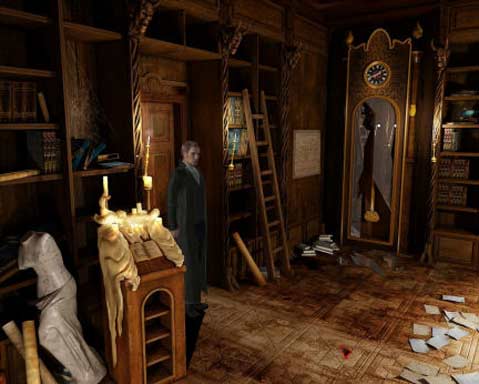 In the spirit of games like Myst, the game follows the classic point-and-click formula to a tee. Frogware has made some efforts to eliminate the annoyances inherent in the genre – for example, holding the space bar will highlight all objects on the screen that the player can interact with, meaning there's no need for pixel hunting. Also, the game will prevent you from leaving an area if you haven't collected or inspected everything you need. It might annoy the genre purists and shatter the immersion a little, but it's a welcome addition.
However, Frogware has not managed to address some of the major issues that plague point-and-click games. For instance, there are times when the puzzles become a little ambiguous and you feel that logic has left the building. Some of the item combinations are little short of bizarre and, as a result, you'll spend a lot of time going through your inventory trying items with each other.
The true strength of Dracula: Origin lies in the first-person perspective puzzles. These offer some genuine challenge and are by no means easy. While some of them may initially seem a little lacking in logic, Frogware generally provides the player with hints that accompany the task. These are sometimes explicit, but occasionally the vital piece of information may lie in a document you've collected or a conversation you've had. Thankfully Origin's helpful inventory system means that all documents and dialogues are stored and can be viewed at any time. It's genuinely satisfying to beat these tasks and although you may occasionally fluke one, the vast majority require real brainpower.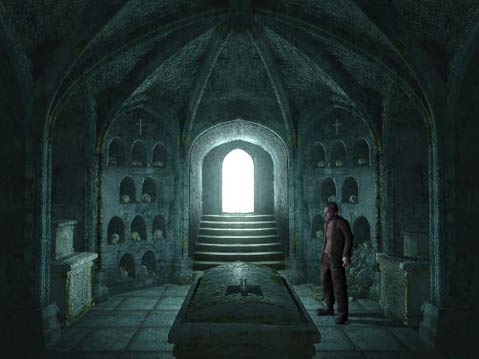 Unfortunately the game seems a bit on the short side and, as a result Frogware have spread Dracula: Origin a little thin in order to extend the game time. For example there will be a number of occasions when Van Helsing will be tasked with collecting a list of items, only to be given another list as soon as he delivers them. It's perhaps unwise to elongate a game when it comes at the expense of the gamer's sanity.
With excellent graphics and only occasional failings in the dialogue department, Dracula: Origin seems to have a decent balance between good and bad game play elements. While I truly love the point-and-click adventure genre, I found myself enjoying the mind-racking puzzles, while at other times, mostly during the cut-scenes I almost wanted to pull my hair out. Altogether a great game, and at only $20, Dracula: Origin makes a worthwhile addition to my growing list of recommended games.
My say: