News
Prosecutor Okayed for Jesse James Hollywood Trial
U.S. Supreme Court Refuses to Consider Appeal of Ron Zonen's Approval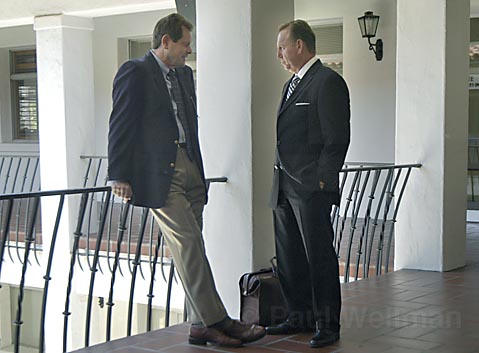 On Monday, October 20, the U.S. Supreme Court declined to hear an appeal from Jesse James Hollywood of a California Supreme Court decision, so the case against the alleged mastermind of the August 2000 murder of 15-year-old Nicholas Markowitz continues to be on track for a spring trial.
The state Supreme Court ruled in May that prosecutor Ron Zonen shouldn't be disqualified from the case for aiding the makers of the 2006 major motion picture Alpha Dog, reversing an earlier Court of Appeal decision. With the country's highest court declining the appeal – which it does more than 99 percent of the time – without comment, Hollywood's next appearance in court will be on October 29 in front of Judge Brian Hill.
Even with the decision out of Washington, D.C., Hollywood's attorney, James Blatt, indicated that plenty of issues remain to be decided. Blatt has already filed a change of venue motion, which will most likely be taken up when Hollywood is next in court. He also is expected to file a motion to dismiss the charges.
According to the prosecution, Hollywood was the ringleader of a group of drug dealers who kidnapped Markowitz in August 2000, and was the one who ordered that Markowitz be killed not long afterward. Within days of discovering Markowitz's body, authorities had arrested four of those involved. All four eventually received long sentences.
But Hollywood gave law enforcement the slip, fleeing to Brazil, where he lived in a small surfing town until March 8, 2005, when he was apprehended by authorities acting on a tip. In the meantime, Hollywood had become the youngest person to make the FBI's "Ten Most Wanted" list, and movie producers became interested in the story.
While most capital murder cases are complicated to begin with, this case was complicated by Zonen's decision to aid producers of Alpha Dog, which starred Bruce Willis, Justin Timberlake, Emile Hirsch, and other high-profile actors. Zonen handed over almost all the files he had on the case in an attempt to publicize the case and hopefully catch Hollywood.
The California Supreme Court, in an opinion penned by Justice Kathryn Wedegar, was not pleased with Zonen's actions. "We find his acknowledged actions in turning over his case files without so much as an attempt to screen them for confidential information highly inappropriate and disturbing." But they decided Zonen should not be taken off the case.
Despite that decision, District Attorney Christie Stanley decided "out of an abundance of caution and to avoid further distraction" to remove Zonen from the case at that time. In his place, Stanley brought on prosecutor Joshua Lynn, who represented the state when Hollywood was in court last month. While Monday's denial to the U.S. Supreme Court clears the way for Zonen to return to the case, there's no indication that the veteran prosecutor will return to prosecuting Hollywood, and Lynn remains in that role.
Blatt believes there could be a big impact on the jury pool because of Alpha Dog, which brought in almost $31 million during its six-week release. He also said that actors and producers in the film may be called as witnesses in order to impeach other witnesses who spoke to filmmakers, thus tainting their testimony. Filmmakers spoke to most everyone related in the case, including some who are behind bars because of their involvement in the murder.