Living
Chihuahua Adoption
More Than 100 Wee Dogs Available from S.B. Shelters
With the nights getting colder and the cost of heating sky high, it's time to think outside the box when it comes to warming up. One way to shake the winter shivers is by curling up with your dog(s). If you don't have one, that's easily resolved. Santa Barbara County Animal Services is currently calling attention to the many wee canines that need homes with its Adopt-a-Chihuahua campaign.
Hailing from the Mexican state of the same name, Chihuahuas are ideal pets for myriad reasons. Not only are they warm and fluffy-as guardian of two such pooches I can confirm that burrowing, snuggly Chihuahuas are a lovely alternative to hot water bottles and a complement to cozy clothes-their diminutive size makes them easy to clean up after and inexpensive to feed. Full of personality-they are often accurately referred to as "big dogs in small packages"-chi chis are excellent companions. (Note: It's essential to socialize and train your Chihuahua, otherwise they can become overly protective and nippy.) Though they have small heads, they must use lots of their brains because they are quite clever and learn quickly. Most of all, they are cute as heck and there are more than 100 of them-mixed and purebred-currently residing in the county's three animal shelters waiting to be adopted. You can find your new pet at: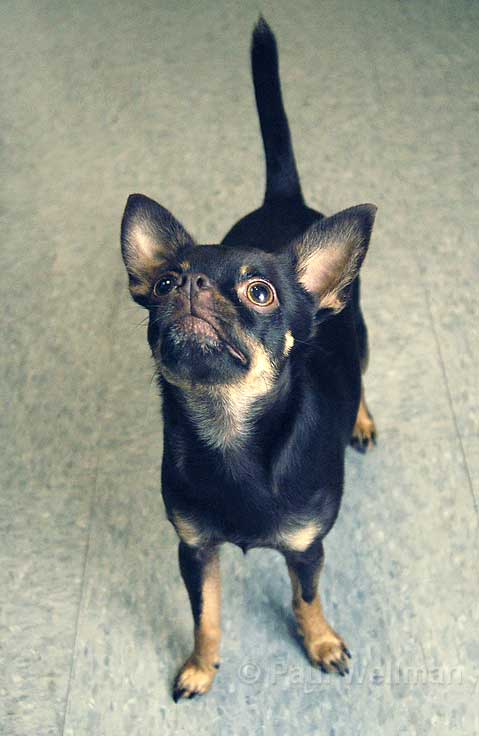 Santa Barbara Shelter, 5473 Overpass Rd., 681-5285
Lompoc Shelter, 1501 W. Central Ave., 737-7755
Santa Maria Shelter, 548 W. Foster Rd., 934-6119
Shelter adoption hours are daily, Monday-Saturday, starting at 10 a.m.