Opinion
Ananda Zaren 1946-2008
Homeopathic Author and Healer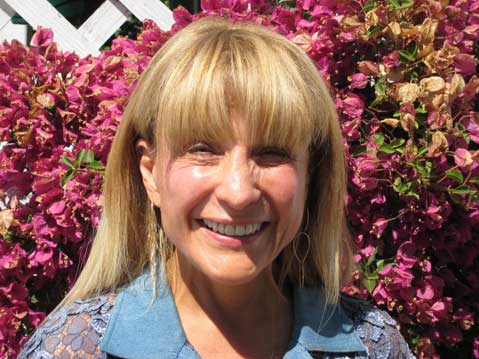 The world lost a gifted healer and a giant in the world of homeopathy last month. Her name was Ananda Zaren, and only those who roamed outside traditional Western medicine and dipped their toes into the mysterious but confoundingly straightforward practice of homeopathy would have had the good fortune of crossing her path.
Zaren practiced homeopathy for 30 years in an office at the edge of the El Paseo Mall parking lot, on East Canon Perdido Street. Without her ever placing an ad, patients flocked to her from as far away as Berlin and as nearby as Valerio Street.
During that time, she pulled off thousands of cures and alleviated symptoms in countless "impossible" cases. The case I know best involves my daughter, whose extreme eczema at age two interfered with her ability to sleep and play. In our first appointment, Zaren trained her keen observational skills on the toddler for nearly two hours, asking hundreds of questions as to her disposition, preferences, and idiosyncrasies. Does she kick off the covers at night? Is she energetic in the morning or the evening? Does she like salty food? All in service to determining the remedy that would best work on her immune system and gradually, if we were patient, cure her eczema. I admit that I was skeptical; but, at a loss for other solutions, I went along with her instructions. Slowly, my daughter's eczema did improve, eventually disappearing completely.
Zaren's original name was Estelle Bruskin, and she was born and raised in Philadelphia. Her twin brother, Irv Bruskin, who still lives in Philly, recalled that Zaren always was an A student and popular with her classmates, but the death of their mother when they were 12 hit Zaren hard. Their father, who owned and ran a neighborhood hardware store, raised the three children by himself from then on.
Zaren attended a four-year nursing program after high school, becoming a registered nurse. She loved the Moody Blues, explored various religions, and briefly was married to Paul Zaren. Ultimately, she became a disciple of Sai Baba in India, traveling there to study with him on various occasions and in the process taking the name Ananda; it means "Bliss" in Sanskrit.
When Zaren came to Santa Barbara in the early '70s, on the advice of friends Geege and Carol Ostroff, she worked as a nurse at Cottage Hospital and practiced midwifery for a number of years. In the early '80s while in India, she contracted cholera and was cured by a classical homeopathic physician. In her subsequent determination to learn everything there was to know about homeopathy, she looked for the world's top practitioner. He turned out to be George Vithoulkas of Greece. For eight years, Zaren traveled to Greece as often as possible to work with and learn from Vithoulkas, even though, by all accounts, it was not an easy relationship. Zaren ultimately worked in several hospitals in Germany and England, where homeopathy is embraced, and became a much sought-after teacher in her own right. She wrote two books, two volumes of Core Elements of the Materia Medica of the Mind.
"She had brilliant observational skills, and a lot of internal vulnerability," said Karen Cohen, a Santa Cruz-based homeopath and long time student of Zaren's "And that helped her resonate with other people's vulnerabilities."
After adopting her Golden Retriever, Lily, a decision triggered by a dream, Zaren expanded her practice to include animals. Her office quickly became crowded with two large freezers in which she stored all kinds of raw meat and fish.
Zaren was barely five feet tall, but had a towering intellect and vitality to burn. Her greatest joy was in helping people get well, but in the fullest sense of the word, not just allaying symptoms, and she offered her patients a non-judgmental warmth that is rare in any health practitioner.
There has been much talk and speculation about the nature of Zaren's death, the fact that her car veered so suddenly and dramatically off the 101 and over a bluff top near Summerland. Her brother Irv said Zaren did have a seizure disorder as a young person. Perhaps she grew out of it; perhaps she suffered a seizure at the worst possible moment.
People who knew and loved Zaren bristle at any suggestion of suicide, and I would include myself among them. The Ostroffs had seen and spoken to her the morning of her death at the Farmers Market, and recalled she was her customary, upbeat self. At her memorial service on Rincon Beach, two friends described recent encounters with Zaren in which she was joyful, open, and forward looking. She had just bought a new sports car. But beyond that, Zaren was inexorably devoted to promoting and enhancing life in others and herself.
What happened in the moments and seconds prior to her accident will have to remain a mystery. Maybe Sai Baba knows.
Zaren was a rare jewel and her patients lucky indeed.