Living
Criminal Defense Attorney Caught Buying Heroin
Alan Karow, 48, Arrested in Carpinteria on December 22
A defense attorney who has had run-ins with the law in the past is now facing drug charges in Santa Barbara County after authorities allegedly caught him buying heroin in Carpinteria on December 22.
Alan Karow, 48, who practices criminal law in Santa Barbara, was the subject of a weeks-long investigation by the the Sheriff's Department after learning he had "been using heroin and prescription pills and was suspected of coming to court while under the influence of a controlled substance," according to a press release from department spokesperson Drew Sugars.
On the morning of December 22, according to Sugars, detectives observed Karow park his car outside a home on 9th Street in Carpinteria. "As he had on several previous occasions," explained Sugars, "Karow purchased heroin from a man through the passenger window of his car." Detectives followed Karow a few blocks, where he pulled over. This time, detectives were prepared with search warrants and, as they approached, Karow was allegedly preparing to smoke the just-purchased heroin.
According to Sugars, Karow saw detectives approaching and attempted to put his car in gear, but couldn't. Detectives allegedly found one gram of heroin and several prescription pills in Karow's possession. Karow posted bail the same day.
In 1997, Karow was suspended from practicing law for three months for "failure to perform competently" and failing to appear on behalf of clients three separate times. He was abusing drugs at that time, and was "faced with very serious personal, emotional, and psychological problems during the period of his misconduct," according to the California Bar Journal. He apparently "expressed remorse" for his actions.
In 2000, Karow was suspended from the practice of law for two years for "professional misconduct." He was placed on three years' probation following that suspension and had to pass a "professional responsibility exam" before practicing law again.
Karow, who was often observed in the courtroom perspiring and looking unkempt with clothing untucked, had yet to return a message left with an answering service Wednesday afternoon.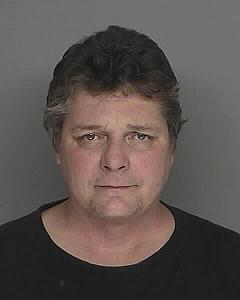 Karow's alleged dealer, 47-year-old Dean Mull, was also arrested after a search of his residence allegedly turned up more heroin. He is still in Santa Barbara County Jail on a parole hold.