News
We the People Founder Sentenced for Contempt
Legal Squabbles Persist Despite Sale of S.B.-Based Business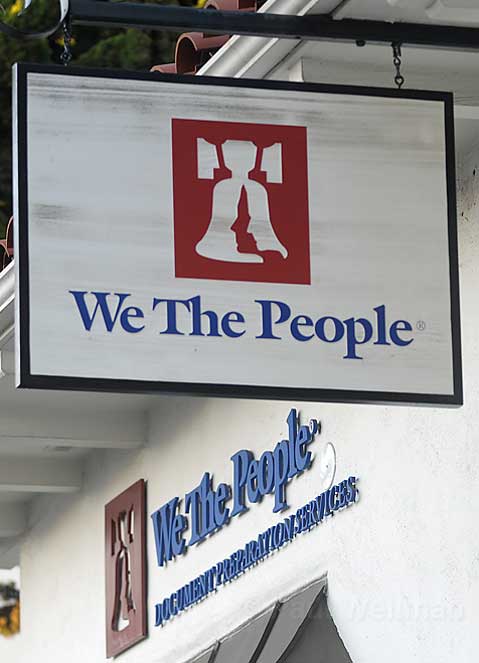 Ira Distenfield-founder of We the People, a chain of legal self-help service centers that ultimately expanded to more than 170 franchises nationwide-has been sentenced to five days in jail for contempt of court. He and his wife, Linda Distenfield, the familiar face of We the People's national advertising campaign (motto: "No Lawyers, Save Money!"), sold the company's name and assets to Dollar Financial in 2005. However, a legal action against the shell of the original corporation-now known as IDLD-caught up with the Distenfields last month when a Los Angeles court ruled that they had ignored an order to turn over to the sheriff shares of company stock they still held, to be liquidated and the proceeds used to pay-ironically enough-a lawyer.
Los Angeles attorney Richard Lubetzky had won a judgment that the shell corporation owed him $115,000 plus interest for services rendered before the sale. But instead of turning over the assets, IDLD in early December suddenly emptied its corporate coffers, releasing $3.25 million worth of We the People stock to settle a separate legal tussle with Dollar Financial, and transferring the $460,000 left over into the Distenfield's own personal account, leaving Lubetzky with nothing. "Mr. Distenfield was deceptive in his actions," Commissioner Victor Greenberg of the Los Angeles Superior Court wrote in his December 12 contempt finding.
Greenberg stayed sentencing until January 21, giving Distenfield an opportunity to pay Lubetzky or file an appeal-which he did, but it was denied on January 8. A week later, the Distenfields filed for Chapter 7 personal bankruptcy, listing $5 million in debt including $900,000 owed to Dollar Financial and $700,000 to the IRS.
This could let him avoid jail on the principle that a person who has filed for bankruptcy is protected against creditors' collection efforts until the bankruptcy is adjudicated. "That's their position," said Lubetzky. "Our position is that the contempt is a criminal proceeding not subject to the bankruptcy stay." (At press time, the court had not ruled on the matter.)
"We helped hundreds and thousands of people across the country, and I fell victim to the very industry that I was trying to reform."
Distenfield commented that he and his wife "have been disappointed in our legal representation." He added, "We helped hundreds and thousands of people across the country, and I fell victim to the very industry that I was trying to reform."
Distenfield explained that he did not pay Lubetzky, who was hired as outside counsel, because his company's general counsel at that time, Jason Searns, did not agree with the billing. Furthermore, his attorney John Lauritsen took the position that the writ of attachment on his assets was not valid..
Lubetzky is by no means the only lawyer who claims not to have been paid what he's owed by Distenfield. Searns himself sued him for nonpayment and is listed as one of the creditors in the bankruptcy papers, as is Santa Barbara's Barry Capello, who represented We the People during legal tussles with Dollar Financial in the wake of the sale.
Besides the lawyers, a number of franchisees to whom IDLD was making settlement payments also stand to lose in the bankruptcy. Distenfield claimed that the franchisees' grievances were with the new owners and that the old corporation that had made the original franchise agreements was named as a matter of course. The suits pertained to conflicts over what territory franchisees could expand into, said Distenfield, and what services they were entitled to. The disputes arose after the new owners fired the original management team, including his wife and himself. "They bought the system, and then they changed it," Distenfield said. IDLD settled, he said, because it couldn't afford to continue paying attorney fees to continue fighting Dollar Financial.
Distenfield shared an email, dated January 15, from We the People franchisee Carolee Lockhart (doing business as Glen Tiorem Moors), in response to his January 15 email explaining that he was declaring bankruptcy, which read, "Thanks for all the payments you were able to make : I am really sorry about the lawsuit. : I'll never forget all the kind and thoughtful things you did for me while I owned my stores."