Living
Director Darryl Roberts Fights Unhealthy Beauty
America the Beautiful Film to Screen as Part of UCSB's National Eating Disorder Awareness Week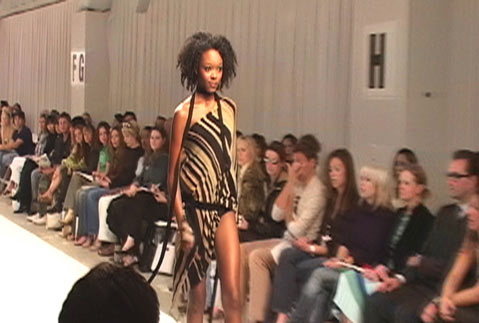 Gerren Taylor has been around the world and back, modeled on countless runways, and posed for renowned fashion magazines. She is tall and slender; her almond-shaped eyes complement her pillowy lips as they sit perfectly on her baby face. While she exudes sensuality, Gerren has an innate innocence about her. She is everything today's young girls aspire to be when they grow up, the ideal woman. Ironically enough, Gerren Taylor is only 12 years old.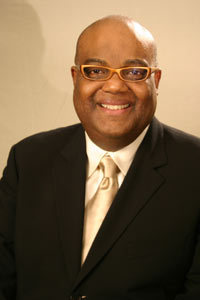 For filmmaker Darryl Roberts, Taylor serves as a different type of muse than what she is used to. In America the Beautiful, Gerren Taylor is the thread that weaves together Roberts's film, which criticizes our culture's unhealthy obsession with beauty and our society's perpetual quest for physical perfection. We follow Taylor throughout her modeling career cut short when she finds herself out of work and labeled "obese" by modeling and advertising agencies alike. At age 14, standing nearly six-feet tall, she only weighed 130 pounds.
Evidently so, models are not the only victims of eating and body image disorders exemplified in America the Beautiful. During the early stages of making his film, Roberts asked 200 women from all walks of life if they felt attractive or possessed a healthy attitude about their bodies. Of those 200, only two said yes. So who's to blame? Why is it that in the U.S., as many as 10 million females struggle with anorexia and bulimia? America the Beautiful points the finger at media influences, namely the advertising, fashion, and cosmetic industries.
From February 23-27, UCSB is hosting National Eating Disorder Awareness Week (NEDAW). This annual event is tailored to raise awareness about the different kinds of eating disorders and to educate those who are affected. To begin NEDAW week, UCSB invited Darryl Roberts to share his world-renowned film on Saturday, February 21.
In America the Beautiful, Roberts not only tackles the fact that Americans are unhappy with their bodies but scrutinizes why that is. Roberts spent five years making his documentary, interviewing everyone – magazine editors, media execs, celebrities, psychologists, and most crucial of them all, everyday, ordinary women – to figure out the who and the why behind our country's fixation with being "beautiful."
At the core of this documentary lies a simple message, according to Roberts. "Everyone living has something unique and beautiful about them," he explained to me over the phone, just after being caught in a New York blizzard in the midst of a nationwide college tour. "We have to learn to tap into this personal beauty. We have to learn to love ourselves."
If the answer were that easy though, didn't he think everyone would choose to "love themselves" if they had the chance? He agreed, but knew it wasn't a simple task. "We have to help ourselves," he said. America the Beautiful urges women to take a look at themselves, find something beautiful, and embrace it.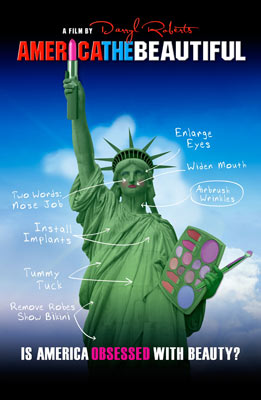 The only diet this film suggests is a media diet. "It's like a regular diet. You stop eating KFC, you start eating a salad. You start eating a salad, you think, 'Well, maybe I should work out,'" said Roberts. "By lessening the intake of pop culture and media, we can start healing. Eventually, it should trickle into other areas of our lives. As opposed to being bombarded with what the industries want us to think, we can begin to think for ourselves."
Although advertisers (who Roberts notes as being the main culprit of our skewed perspectives) should have social responsibility, it all boils down to money for them. "We're not going to put someone ugly on the cover. It's not going to sell," explains a magazine editor in the film. So Roberts explained, "We have to have personal responsibility. We have to reclaim it."
America the Beautiful is smart, funny, and eye-opening, and Santa Barbara students could learn a lot from Roberts's film. Recent studies conducted by UCSB's Health Education Department show that among its students, students with eating disorders have increased from 18.5 percent in 1995 to 21.3 percent in 2002 and 30 percent in 2008. This means that at least one in four UCSB students is battling this problem.
America the Beautiful has already captured the attention of everyone, including CNN, The Today Show, and Roger Ebert, who proclaimed, "This is a film that deserves to be seen." So do yourself a favor and do not miss the screening and a chance to meet Darryl Roberts at UCSB. Roberts will also hold a Q&A after the film to answer any questions the audience may have.
4•1•1
Darryl Roberts's documentary America the Beautiful will screen on Saturday, February 21 at 2 p.m., at Isla Vista Theater as part of UCSB's National Eating Disorder Awareness Week. For more on the film, see AmericaTheBeautifuldoc.com.