Living
Westmont's Virtual Recycling
Online Video Game Educates Students to What Can and Cannot Be Recycled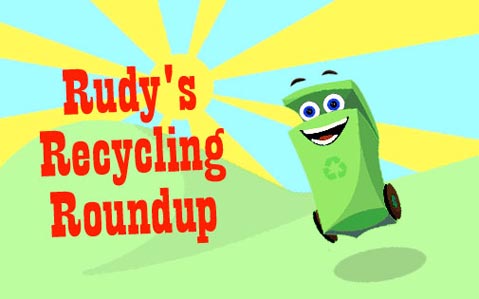 Not all video games are simply pure distraction. Some, like Rudy's Recycling Roundup, are meant to entertain while they educate.
On April 7 as part of Westmont College's Creation Care Week, the school launched its online educational video game to teach its student players about recyclables, mainly what can and cannot be recycled. Joel Patterson, recycling pickup administrator, and Phil Walton, Web content editor, created and developed the game with the hope of implementing a new and creative way to better inform the Westmont community about material disposal. Since its inception, Rudy's Recycling Roundup has been played more than 5,000 times.
The game features Rudy, a recycling bin, as he makes his way through recognizably Westmont environments – players are able to control Rudy and other objects in an attempt to recognize, sort, and collect recyclables. Players receive points for recycling the right materials – and receive sound bites of encouragement from Rudy – and lose points for mistakenly picking up trash. Since its launch, the game has tracked players' scores and, on Earth Day, the player with the highest score received a gift certificate to Silvergreens. It was the hope of Patterson and Walton that the competitive incentive would spur more playing and further spreading the word about recycling in the Westmont community.