Food & Drink
Model Top Chef Fabio in S.B.
Fabio Viviani to Heat Up the CALM Design Showcase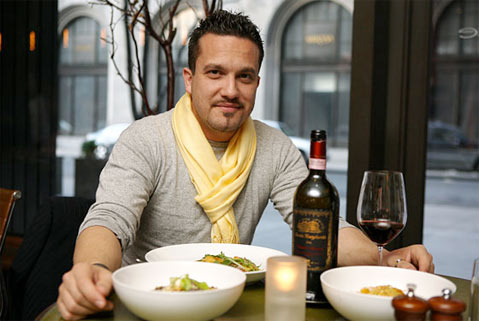 Forget that Fabio Viviani, voted fan favorite from season five of Bravo's Top Chef, might appear in the dictionary next to continental smoothie. Forget that he cooked up a storm in the finals even while seriously hurting his hand. Forget that he's owner and executive chef at Cafe Firenze in Moorpark. For nothing says Fabio is cool more than this: He's William Shatner's private chef. Viviani will be in Santa Barbara on Thursday, June 11, at 6 p.m., to hold a cooking demo as part of the annual CALM Design Showcase. Running June 3-28, the showcase will feature Casa Robles, a beautiful knoll-top hacienda designed by architect Chester Carjola, who in 1939 helped turn the old Post Office into what is the Santa Barbara Museum of Art. As with much of the rest of the CALM benefit that helps raises funds to prevent, assess, and treat child abuse and family violence, Viviani will cook up a storm and most likely serve bon mots, too, just like the ones he offered while palsing around with Stephan and mocking Jamie's reliance on scallops. For tickets or information see calmdesignshowcase.org or call 965-2376 x149.