News
Terrace of Trouble?
Jury Awards $2.2 Million in Elder Care Lawsuit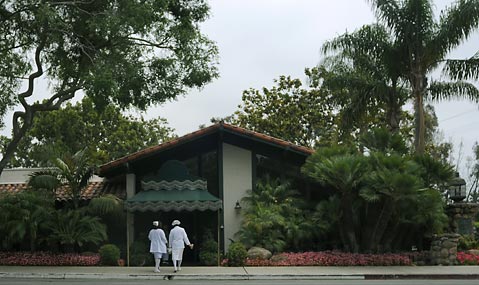 In early 2007, 82-years-young Sylvia Saucedo went to Cottage Hospital with pneumonia. Four days later, after being transferred to Mission Terrace convalescent home for recovery, the longtime Santa Barbara resident was severely brain-damaged and wheelchair-bound for the rest of her life. Though no one knows for certain what happened in the wee hours on January 29 when Saucedo fell on her way to the bathroom, a Santa Barbara jury ruled last week in Judge Thomas Anderle's courtroom that Mission Terrace, its chief administrator, and its director of nursing are liable for the fateful fall. As a result, the convalescent home must pay Saucedo $2.27 million due to collective negligence and willful misconduct.
The sickness weakened her, but Balisok and cocounsel Jody Moore claim that Mission Terrace failed to properly assess her condition when she was transferred from Cottage.
"The fall changed everything," explained Saucedo's attorney Russell Balisok in the wake of the jury's verdict on June 16. His client, now 84, had been living with her son, walking with a cane, and enjoying a generally healthy life prior to her bout with pneumonia. The sickness weakened her, but Balisok and cocounsel Jody Moore claim that Mission Terrace failed to properly assess her condition when she was transferred from Cottage. As a result, she didn't receive the bathroom assistance, overnight monitoring, low bed, and bed alarm usually enjoyed by weaker patients. They argued in court that the mother of three should not have been going it alone that night on her way to the bathroom and that, rather, Mission Terrace nurses should have been there to help.
The tragic outcome was an unwitnessed fall around 4:30 a.m. on her second night at the facility, resulting in three subdural hematomas, a frontal lobe contusion, diminished speech ability, and 10 months of eating via a feeding tube in her stomach. "And she still hasn't been able to go home," said Balisok. While recovering from her fall, Saucedo has been forced to live at the Buena Vista Care Center in Santa Barbara.
While a bulk of the five-week trial centered around Mission Terrace's failure to properly assess Saucedo's condition and provide corresponding care, the attorneys also accused the facility of being understaffed on the overnight shift, making false Medicare claims, tampering with Saucedo's chart, and rewriting-or, in some cases, completely fabricating-certain entries. Though the jury's ruling doesn't speak specifically to these allegations-the monies were awarded for future medical care costs, general future damages, and past pain and suffering-Moore and Balisok believe that the jury's decision to find the defendants guilty of "willful misconduct" suggests that they felt the evidence of purposeful record-tweaking was more than compelling. Furthermore, Moore, who has litigated against Mission Terrace in the past, thinks the chart-tampering she uncovered in the Saucedo case may only be the tip of the iceberg. Saying only that she is still "investigating the business practices of Mission Terrace," Moore hinted this week that she has found further evidence of Medicare fraud and additional chart falsification.
For their part, Mission Terrace's attorney Thomas Beach explained that, while he "understood the jury's sympathy" in awarding compensation, his client takes solace in the fact that Saucedo's claims of elder abuse were rejected and that Judge Anderle opted to dismiss additional charges of patient rights violations. "We were confident all along that those claims had no merit, whatsoever," said Beach, before adding that he was "looking forward" to Anderle's final determination of the amount Mission Terrace will have to pay. As for the allegations of fraud and chart falsification, Beach opined that most of those charges, which fell under the aforementioned umbrella of patient rights violations, were dealt with when Anderle opted to rule against the plaintiff on that matter and thus "rejected those claims in their entirety."
The matter returns to court on June 25.
UPDATE: A week after a Santa Barbara jury awarded 84-year-old Sylvia Saucedo some $2.2 million dollars stemming from a 2007 fall at Mission Terrace Convalescent home, presiding Judge Thomas Anderle ruled this week in favor of the embattled care center. Saying that there was "no substantial evidence" to establish the jury's finding of "willful misconduct" by Mission Terrace on that fateful night when Saucedo fell and permanently injured her brain. Anderle on Thursday morning reduced the $1.5 million pain and suffering portion of the overall award to $250,000. As a result, Mission Terrace is now looking at just over $1 million in fines for past and future pain and suffering as well as future medical care costs for Saucedo.