Living
Shoes, Swimsuits, and Buttercream
Teruo Shows New Kicks; So De Mel Makes Beautiful Bikinis; and Jaqua Serves Body Buttercreams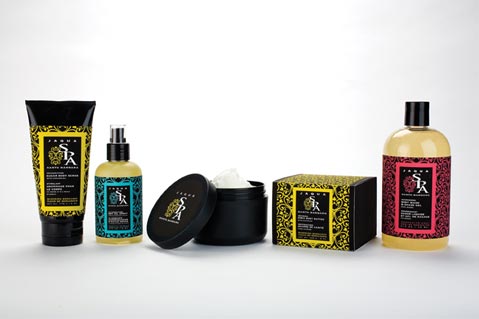 Au Courant:
Gaucho Sole: Street wear and sneak-slingers In Soul (909 State St.) have a new installation from Teruo, an outerwear label founded by two NorCal-born brothers and UCSB alum. The Watters brothers named the line after their grandfather, Teruo Iyama, who was released from a Japanese internment camp in the '40s with just $25 in his pocket, yet went on to establish a successful career as an artist. Teruo, whose name means "sunshine man," was the inspiration for the business, which lives up to its mission: Every piece is made with fabric that has been handpicked and recycled from all over the world; no two are alike. Stop by now to check out the installation, which includes some awesome art pieces as well as tees, hoodies, and hats. And if the graphic duds from Teruo don't shine your shoes, make sure to check out the sweet new kicks from G-Star Raw and Onitsuka Tiger, which strike me as a tad '80s retro, which strikes me as a reminder of my age. Moving on :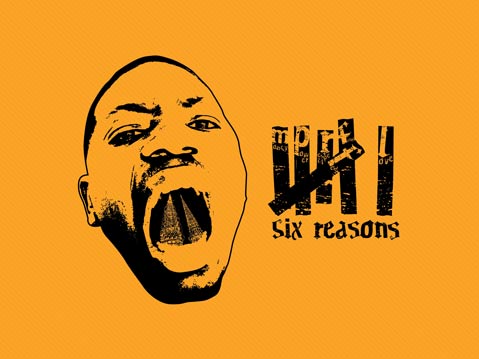 I Can Neither Confirm Nor Deny: But I can spread a rumor. Is some sort of a shuffle afoot, involving Borders, Barnes & Noble, and an allegedly resulting vacant space? And is this allegedly resulting vacant space going to be inhabited by a certain knockoff-loving, trend-slinging, haute-designer-collaborating den of affordable fashion favored by fabulasses across the pond? Officially, I have no idea. Hm.
But This I Know For Sure: Contrary to conflicting reports, Cominichi's (421 E. Cota St.), longtime S.B. mecca for treasure-hunters and flea-market fiends, is not closing anytime soon. Hear that? The confusion arose because the Haagen Printing building, across the street, is going the way of stonewashed jeans, to make way for the Housing Authority's Artisan Court, with construction slated to begin in November. So those of you who got inspired at that mention of stonewash (and who've clearly been keeping up with your Elle), you know where to go.
Spotlight On: So De Mel
I think it's a safe assumption that if you're a beautiful, Brazilian-born woman, swimsuits not only are on your bod, they are in your blood. That certainly seems to be the case for area designer/Brazilian ex-pat Sonia De Mello, whose swim line So De Mel is everything a girl could want in a swim line-which is to say, the suits are comfortable, durable, and they're designed to make real women-with real curves-look reeeeaaaal good. (I speak the truth-don't let the fact that they're also favored by celeb hardbody Kate Hudson fool you.) It's a tall order, but De Mello, born and raised in Brazil but an S.B. girl since 1988, certainly has the chops to pull it off: In 2000, she became the distributor of Cia.Mar-tima, a large swimwear label out of S£o Paulo, and then spent a couple of years with various other swimwear designers before deciding to launch her own line, which she did in 2006. She says that one of the biggest differences she's found between Brazilian beach babes and Americans is their comfort in their own skin. Or, more specifically, in showing off lots and lots of their own skin. So, how best to get us poor, repressed Americans to hang up the hang-ups? The secrets to De Mello's success are simple. First and foremost, she's a woman. (Hello? Men designing bikinis?? Goes against the laws of nature.) But, maybe more importantly, she knows-and her line proves she knows-that a swimwear designer's most critical job requirement is creating suits that make the girls wearing them feel confident. And we all know how sexy confidence is. Look for So De Mel at A Tropical Affair, the Bacara, and Kate Boutique.
Check Out: Jaqua Beauty
What do you get when you combine spa products with scents so luscious and believable they come with a warning (This product smells good enough to eat. But please don't.) and ingredients so carefully selected and thoroughly vetted that each lotion, mask, spray, and butter does exactly what it says? You get a raging success, in the form of S.B. (and industry) darlings Jaqua Beauty. What began 12 years ago as a venture between a trio of sisters is still going strong-now with only one Jaqua, Jennifer, at the helm. Time has brought other changes, too-including a recent move back to downtown S.B., just steps from where it all began-and for Jaqua fans and soon-to-be fans, change is very, very good. Here's why:
1) The new BFF line-which, in this case, stands for Buttercream Frosting Forever (God. Love. Jaqua.)-is a more affordable take on its cupcake-scented staples. The new line, which features such treats as orange buttercream body wash, lemon buttercream body crme, and pink buttercream shimmer lotion, will have you feeling like a kid in a candy store. Or me, at Crushcakes.
2) The new SPA Santa Barbara line, which Jennifer's been dreaming about for nine months and ships at the end of September. With a focus on amazing ingredients and just-so results, the line includes an exfoliating pumpkin-papaya face mask and Illuminating Dry Oil Spray, which already is earning raves from masseuses, in love with its miraculous lack of greasiness.
3) The packaging, Jaqua's undisputed trademark, is as fabulous as ever, and indicative of its original tagline, "an invitation to an experience," where every layer-from the look, to the feel, to the smell, to the touch (alas, stopping just short of the taste)-is every bit as wonderful as the previous layer might suggest, your glowing skin the calorie-free icing on this most tempting of cakes.
4•1•1
For info, visit jaquabeauty.com.