Opinion
Patricia Henley: Won Landmark Judgments Against Tobacco Companies
1946-2009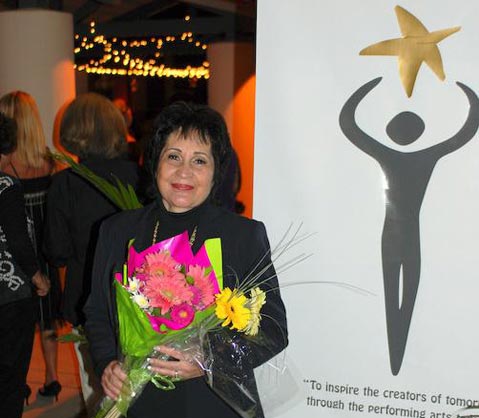 Using her voice and personality, Patricia Henley was entertaining people from a piano top in North Beach, San Francisco when she was just a child. Decades later Patricia's gumption, and her desire to do the right thing, would carry her into battle against a huge corporation she knew had lied to her-and which was lying to and recklessly endangering all of our children. When her legal battle ended, she directed a portion of the monetary gain to the Patricia Henley Foundation supporting opportunities for children in the performing arts.
When Patricia was diagnosed with inoperable lung cancer in 1997, and given four months to live, she researched and discovered thousands of documents from the tobacco industry indicating that they lied about the additives in cigarettes, and the dangers of these ingredients to their customers. Her response to those who had trouble reconciling her righteous wrath with her lifetime of smoking was to point out the unethical marketing to teens.
She often said, based on a comment by the CEO of R.J. Reynolds Tobacco, "Their focus is on the young, the black, and the stupid." She assessed that she must have fallen into the category of "stupid," but she successfully sued Phillip Morris and the jury awarded her $51 million. It was, at that time, the first award in an anti-tobacco case in California, and the first case in the United States where punitive damages were upheld against a tobacco company. Appeals, over seven years, reduced the award to $10.5 million.
The Patricia Henley Foundation was finally funded in Santa Barbara in 2005 after the State Supreme Court refused to lower the judgment another time. Patricia, defying the medical professionals' estimates of her longevity, focused the foundation on the mission on "inspiring the voice of youth through creative arts."
The result was the Theatre of Life for Children (TLC), whose production of "A Tribute to the Musical" sold out three shows at The Marjorie Luke Theatre. The next production went a step further and gave the cast a real voice with "Newton's Cradle," an original musical based on humorous, gritty real life stories of teens. Patricia could not have been happier with the outcome of the run, noting in the playbill, "By helping today's youth voice their ideas, hopes, and dreams with power and conviction, we invest in the processes that build the competent, confident, and courageous leaders we need to address the complex challenges now confronting our community, our country, and our world."
Patricia helped form or direct support for several other programs as well, including Lobero Theatre and Santa Barbara Dance Institute summer camps and the American Lung Association's Camp Wheez. She told the teenaged cast members of Newton's Cradle, "I started these programs so that kids like you could step up to the plate, and show other people you can do anything you want to do . . . and nobody has it easy in life, believe me, but if we feel sorry for ourselves, we're never going to get anything done. So we have to bite the bullet, pick up our britches, and go on, and help other people."
Patricia never told anyone to stop smoking but only to make informed decisions. She described for performing cast members how her voice descended from soprano to lower-than-alto as a result of smoking. She was scheduled to cut a country-western CD called Hard Lovin' Lady (a title she gave herself after three marriages). But her voice had become so raspy that her guitarist joked, "I don't think they make music in your key."
In her opening statement during the trial, Patricia's attorney Madelyn Chamber held up a pack of cigarettes and told the jury, "This is a case about a pack of lies." The lawsuit charged Phillip Morris with fraud, deceit, and concealment. It proved that Philip Morris was promoting cigarettes to teens, and that the company knew nicotine was addictive and cigarettes harmful. This was after the top tobacco executives so famously swore to Congress, in 1994, that they did not believe cigarettes were addictive.
Some of the paperwork Patricia found proved that tobacco companies gave stores $100 per month credit if they displayed cigarettes low on shelves to catch the attention of children; and if a pack were stolen, not to report it or try to apprehend the shoplifter, but instead to write down how many packs were taken and the store would be reimbursed.
During the trial, one of Patricia's doctors was being questioned about being sure she had lung cancer, and not throat cancer, as the attorney from Phillip Morris was trying to play out a new strategy. Dr. Hagen was on the witness stand and was asked, "Are you sure Patricia Henley had lung cancer and not throat cancer?" He replied "Yes, I'm sure." He was asked again "Are you really sure?" Hagen said, "Look, if she had throat cancer I would have slit her throat instead of her chest and it's too bad because she was such a nice lady." He was asked: "Do you think she's dead?" "Well, she's not, she is sitting over there," he responded, adding that it was a nearly impossible feat considering the degree of her cancer progression. Their high-powered attorneys' attempts to confuse the issues didn't sway one juror from finding the Phillip Morris executives guilty.
It sent shock waves around the world when Patricia won this historic lawsuit. "HENLEY IS A HERO," shouted a headline in a French newspaper. Patricia appeared on 20/20 and was featured in People and Forbes magazines. After her victory, she didn't stop; she diligently wrote letters to corporations such as Disney to ask them to make Disneyland and Disney World smoke-free.
Fall of 2008 brought an end to the remission of the cancer that was supposed to have taken Patricia a decade earlier. She held on, with her usual courage, until July 31, 2009.