News
David Pritchett
2009 City Council Candidate Profile
Council candidate David Pritchett is used to being the bull-in-the-China-shop. But in this race – even with his "shake-'em-up" message – Pritchett's being upstaged. "Up to four seats could change. That's a majority," he said. "We need change, but we don't need the French Revolution. We need to fix government, not to kill it." Pritchett has been outspoken in his attacks on the PAC bankrolled by Randall Van Wolfswinkel to the tune of more than $250,000. He's challenged candidates who've received Van Wolfswinkel's donation to repudiate the negative commercials for which that money's paid.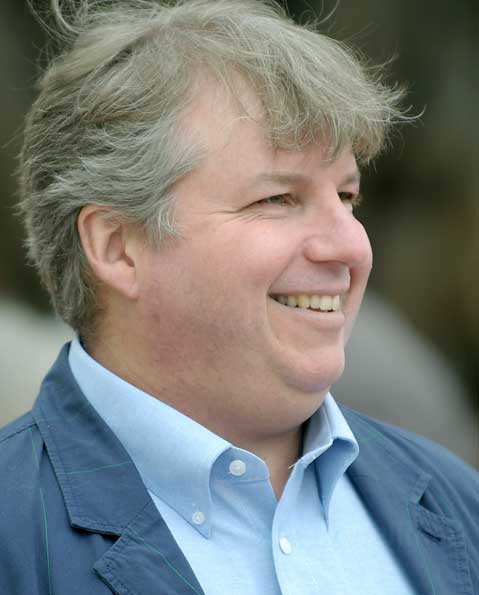 Thus far, Van Wolfswinkel has not spent a dime attacking Pritchett or even acknowledging his existence. Although Pritchett has served on two city advisory commissions – Creeks and Transportation and Circulation – as well as the Vector Control Board, his candidacy was initially dismissed as a long shot. Due in significant measure to his outspoken manner, Pritchett was not endorsed by any of the organizations associated with the Democratic Party or any of the major public employee labor unions that typically endorse. Rather than go quietly into the party's good-night, Pritchett squabbled openly with Democratic apparatchiks about this, thus cementing the view that he wasn't a team player. In response, Pritchett campaigned he is independent of "special interests," which will prove advantageous when the council deals with the painful choices ahead. Pritchett has consistently gained ground with his low-budget shoe-leather campaign, however, picking up key endorsements from prominent environmentalists, community activists, and politicos along the way.
Pritchett grew up in Santa Clara County, the son of a single mom, a government office worker. The family rented and moved frequently. As a child, Pritchett joined the Boy Scouts, working his way up to Eagle Scout. Pritchett cited this experience years ago when challenging the local scouts about their policy to exclude gays. Pritchett moved to Santa Barbara in 1982 to attend UCSB, left for Madison, Wisconsin to attend graduate school in 1988, and returned to Santa Barbara in 1996. He worked for a while with the federal Department of Fish and Wildlife, then struck out on his own. An ardent activist for restoring urban streams, Pritchett lobbied government agencies on behalf of creeks and the steelhead trout, an endangered species that once flourished along the South Coast.
Over the years, Pritchett has become one of Santa Barbara's most prolific bloggers, rendering comments and detailed opinions on almost every news article printed. He and his wife, journalist Cathy Murillo (a freelancer for The Independent) also started a public access video show, "Off-Leash Public Affairs." When the News-Press meltdown erupted in 2006, Pritchett wasted no opportunity to blast newspaper owners Wendy McCaw and Arthur Von Wiesenberger. The News-Press, likewise, has wasted few opportunities returning the favor, blistering Pritchett for violating the Brown Act as a commissioner by commenting on a matter not on the public agenda.
Pritchett, now a renter living on the Westside, said City Hall is out of touch with the harsh economic realities most Santa Barbarans endure. As a councilmember, he's vowed to fight to give renters every legal protection available. As a commissioner, Pritchett said his job was to challenge city staff on their facts. Even allies felt Pritchett was a little rough. "I have no regrets about questioning staff about what they've done with large amounts of public resources," he said. "But as a councilmember, my job would be to set policy, not to micromanage so much." But if other councilmember engaged in what Pritchett deems political spin, he will have no compunction about responding with a "revelation of the facts."
Although Pritchett supports many of the alternative transit policies that have landed City Hall in hot water, he said Public Works staff have often made matters worse by their insensitive interplay with the public. To that, Pritchett has advocated the creation of a citizens review commission for the Public Works Department. But he also challenged candidate Michel Self – a sharp critic of bulb-outs – to try crossing De la Vina Street at the intersection of Figueroa Street during rush our traffic.
On budget issues, Pritchett said he supported the imposition of a medical marijuana tax. He said City Hall should recoup more of the police costs associated with policing the entertainment district by creating a "Drunk Zone" special assessment. Likewise, he said City Hall should collect lost bed-tax revenues from people who rent out their homes as vacation rentals. Finally, he said, city employees making more than $100,000 a year should have their salaries trimmed. "The city budget will be brutal to balance," he said. "All the obvious measures have already been explored."