News
Drug Store Style
Better to Purchase Hair Products from Salon?
Dear Ask a Stylist, Is it better to purchase professional beauty products at a salon instead of a drug or grocery store? -Lori
Dear Lori,
The answer is:maybe.
It's kind of like this. You can go to a fast food restaurant. It's cheap, it's fast, it's filling. You stand in line, order off of the predetermined menu, grab your sack and go. The fast food restaurant has no ambience, no customer service, and no nutritional value. Or, you can go to a healthy, gourmet restaurant. Peruse the menu of the healthy choices, listen to the nightly specials as presented by your server, ask questions about menu items, then order what you like, customizing it as you go. You've paid a little more, but the experience was great and you got exactly what you wanted. Hair products fall into categories too: Fast food and gourmet.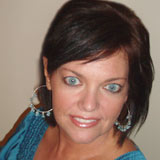 Typically, the less expensive brands of hair products (fast food products if you will) are less expensive for a reason. They use cheaper ingredients. Salt (sodium chloride) is often used in products as an inexpensive thickening agent. The problem with salt is that over time, it makes hair dry. Sulfates are used in shampoos to cleanse and lather. Sulfates cut through grease and oil. In fact, in high concentrations, they are used as engine degreasers and floor cleaners! Some sulfates have been known to worsen skin problems, but they are not known to be carcinogenic. Harsh products may also lessen the effect of, or completely strip your hair of, artificial hair color or perms or other chemically induced effects.
So, if your needs are simple, and all you need is a good cleanse (hairstylists, don't hate me for saying this) then drug store products might be for you. If you have anything other than normal, virgin (non-chemically treated) hair, you may need to kick it up a notch and go gourmet. The gourmet products usually use more gentle cleansers. Coconut-derived cleansing agents (look for ingredients that have the word coco or coca in them, such as cocoyl taurete or cocamidopropyl betaine) are great options and are not known to irritate skin. Gourmet products can also be completely free of salt and sulfates.
Specialty shampoos are an entirely different category. People with fine, thinning, dandruffy, dry, oily or curly hair have special needs. There are products to address every one of those needs.
Besides the ingredients, there are several other reasons why you may choose to purchase your products at a salon as opposed to a drug, grocery, or discount store. Here are just a few.
Price: Buyer beware. Professional products sold anywhere other than salons may not be cheaper than when sold at a salon. Consumers often incorrectly assume that they will be more expensive when sold at a larger store.
Guarantee: Products purchased at a salon are almost always guaranteed. If you don't like it for any reason, you may return it for cash back or another product. Ask your salon about their return policy.
How-To: When you purchase a product from a salon, your stylist will tell you exactly how much to use, and how to use it. Even the best products, if not used properly, won't get you the result you want.
Community: Most salons are independently owned, and shop owners admit that selling retail is vital to their business. The owners often use retail profits to provide extras to salon clients such as tea and coffee. Retail profits are also used to provide continuing education for the salon staff to ensure you get the best service possible.
Expertise: The number one reason to purchase your products from a salon is for the knowledge of the stylists. Stylists are often educated by the retail companies about the products they sell. Did you know that not all alcohols are bad for your hair? Do you know when your damaged hair needs protein vs. moisture? Does your hair need dimethicone? Do you know what dimethicone is? I bet your stylist does! The stylists use the products day in and day out. They know what you need. They are there to help.
So to answer your question, "Is it better to purchase professional beauty products at a salon instead of a drug or grocery store?" the answer is still:maybe.