Film & TV
Focus on Québec
Film Fest Shines Light on Canadian Cinema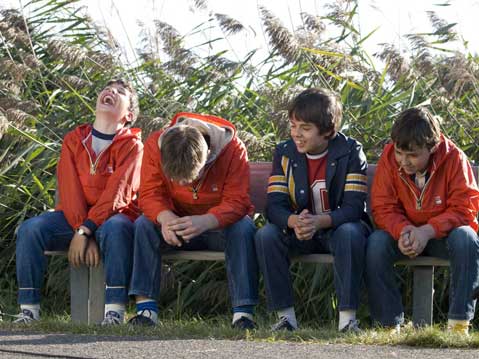 Following the success of such worldly sidebars as East X West and the Eastern Bloc, SBIFF's 25th year brings with it a newcomer category, Focus on Québec. The 10-film block promises that oh-so-special mix of American wit and French mystique that can only be found in the cinematic circles of our neighbors from the north, and selections range from laugh-out-loud funny to delicately resonating.
For a taste of the truly grisly, director Denis Villeneuve's black-and-white Polytechnique offers a fictional take on the 1989 Montréal Massacre at École Polytechnique College, shown through the eyes of two students. Also in the queue is Eric Richard Scott's Je me Souviens, about an anti-union miner who dies tragically and the political (and personal) troubles he leaves behind.
Other first-week Québec offerings include The Wild Hunt, a fantasy dramedy about two brothers who take up residence in a Viking reenactment camp; Émile Gaudreault's cop-comedy-meets-family-drama, Father and Guns; and Sticky Fingers, about a group of cons hoping to reform themselves by walking Spain's famous Cathedral of Santiago de Compostela trail.
Kim Nguyen's decidedly moody tale of a doctor working in Africa's Aurès Mountains, City of Shadows, gets its premiere on Monday, February 8, which is when director/actor Xavier Dolan's story of the love and hate between a teen and his mom, I Killed My Mother, also debuts. Shannon Walsh's drama, Vital Signs, profiles a paraplegic young woman who cares for the dying and starts on Thursday, February 11, while Bernard Émond's The Legacy, about a dying doctor's search for his replacement, plays starting Friday, February 12.
Throughout the fest, catch Ricardo Trogi's semi-autobiographical coming-of-age tale, 1981. The celebrated comedy shows life through the eyes of an 11-year-old trying to fit in, and guarantees belly laughs aplenty.