News
Jesse James Hollywood Sentence Upheld
Judge Hill Denies Motion for New Trial; Victim's Mother Not Allowed to Address Court
On Friday, February 5, Judge Brian Hill upheld Jesse James Hollywood's sentence of life in prison without the possibility of parole. In July 2009, a jury found Hollywood guilty of the August 2000 kidnapping and first degree murder of Nicholas Markowitz.
Previous to the sentencing, Judge Hill denied a motion for retrial over disputed juror misconduct. Hollywood's defense, attorneys James Blatt and Alex Kessel, argued that certain comments made by juror number five might have unduly persuaded the other jurors. After quite a few exchanges, Judge Hill claimed he was going to proceed with the sentencing since there was not enough influence from comments made by the juror to mislead the jurors. According to Hill, the juror in question regretted telling jokes to other jurors and admitted they were in poor taste.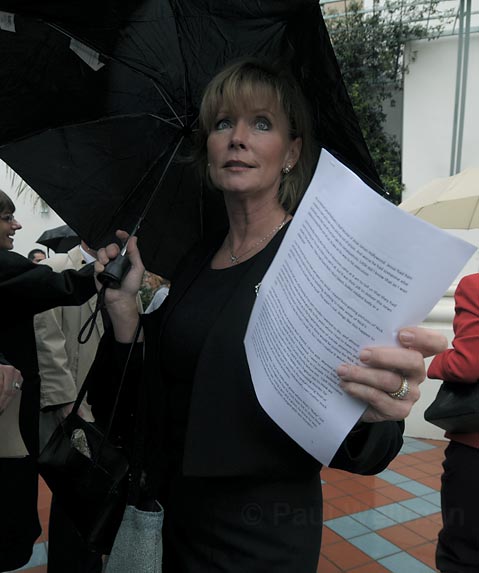 Outside the courthouse, the victim's mother, Susan Markowitz, said, "It has been a very long 10 years." Although the judge denied Markowitz's request to read an impact statement, she explained, "I am still in disbelief. I wish I could have told my story. However everything that needs to be said is in the new book I wrote called My Stolen Son." Markowitz said her main focus now is to help other teens by talking to them about making the right choices.