News
Sharing Hair
How to Donate a Pony Tail
Dear Ask a Stylist, I have long hair and have heard I can donate it. How and where do I donate my hair? What is done with my hair after I donate it? —Elia
Dear Elia,
Good for you for thinking of donating your hair! Typically, hair that is donated goes to an organization that makes wigs for children with medical hair loss. Some of the organizations are nonprofit and some are not, so depending on your reason for donating, be careful which organization you choose to send it to.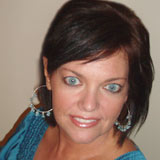 Tell your stylist when booking your appointment that you plan on donating your hair. Many salons offer free or discounted haircuts in exchange for the hair, as the salon will then send it to the organization.
In order for your hair to be donated, it must be healthy and measure at least 10- to 12-inches end to end. This obviously means that your hair needs to be longer than 10-12 inches so that you can have your hair cut into a style after the usable length is cut off. While all organizations specify that the donated hair needs to be healthy, some organizations require that hair not be bleached or permed, so check before donating. Gray hair or hair that is shorter than 10 inches cannot be used by these organizations to make wigs, but can still be donated, and the organizations will sell it to help offset their costs.
Your stylist will either ask you to come with your hair already clean, or she will wash it for you. She will then place your hair in four or more ponytails or braids, and then cut them off. Before shipping, the ponytails must be fully dry. Any trace of moisture, and the hair will mildew during shipping and will be unusable upon receipt. Once the hair is fully dry, measure end to end, place in a quart size zip lock bag, seal, and write the length of the hair on the bag. Curly hair should be stretched and then measured.
Old hair may be donated as long as it is in a ponytail or braid. Hair that is swept up off the floor may not be donated.
Did you know …
— The majority of people who donate their hair are children.
— It takes anywhere from six to 25 ponytails to make one wig.
— Hair grows approximately one-half inch per month, which means you can grow it out and donate it again in about two years.
— The world's longest documented hair belongs to Xie Qiuping of China, and measures just over 18 feet long! Imagine how many wigs that could make!