Education
Bittersweet Validation
School Psych Pink-Slipped after Filing Complaint with State
Earlier this month, La Cumbre Middle School psychologist Dr. David Gilbertson—along with one other Santa Barbara School district psychologist, more than 50 teachers, and several other district employees—got a pink slip. And while the job termination notifications are an unfortunate side effect of these particularly brutal economic times in districts across the state, Gilbertson is taking it personally.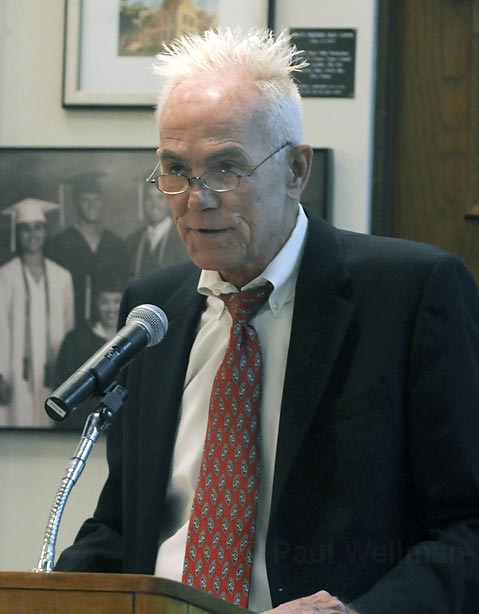 After nearly four years in the district, working first as a Special Education administrator and now as a site psychologist, Gilbertson thinks his potential layoff has less to do with the fiscal crunch and more to do with a series of Special Ed-related complaints he filed with the state against the district and various administrators late last fall. Validated, at least in part, by the state's support of his violation claims against the district, Gilbertson opined recently, "As I see it, they are looking for any way to get rid of me."
Last September, then working as a psychologist at Adams Elementary, Gilbertson became aware of three separate Special Ed Hispanic students who were, in his opinion, having their legal rights violated by the way the school was implementing—or failing to implement—their Individual Education Plans (IEPs). As he tells it, he first went to Principal Amy Alzina and new Special Education director Tom Guajardo with the discovery. After not getting the feedback he had hoped for, he then moved on to the district superintendent and School Board, but both, being fully cognizant of the systemic—and very public—shortcomings plaguing the district's Special Education department, opted not to vet the issues. (According to Board President Ed Heron this week, the board's vote not to officially address the accusations had nothing to do with ignoring the concerns but rather was based on a majority belief that it was "not the appropriate channel" for such a discussion.) The first week of November, considering himself out of options, Gilbertson filed three complaints with the California Department of Education—one for the handling of each child. "No one would look at the issues and, well, I am not going to sit quiet while kids' rights are being violated," says Gilbertson. "You don't get a choice on [IEPs]—it is state and federal law."
One month later, the district was notified by the state that they were indeed in violation of 13 separate laws as they related to the cases, ranging from failures to implement an IEP and ensure that parents understood the proceedings of IEP meetings, to breakdowns in adherence to IEP implementation timelines and failure to assess all areas of a child's suspected disability. A week or so after that, Gilbertson was involuntarily transferred out of Adams to his current position at La Cumbre.
According to Gilbertson, he should have been saved from the chopping block because he has been a district employee for four years and thus has longer tenure than other psychologists who were not given notice. However, the district, citing Education Code, is not counting Gilbertson's first two years of employment (when he worked as a Special Education administrator), and is only using his nearly two years as a psychologist to inform their decision, a tough twist of established policy that Gilbertson thinks is being enforced to a purposeful end.
Sarvis, pointing to the wholesale revamping of the district's Special Education Department actively underway and the related FCMAT (Fiscal Crisis & Management Assistance Team) report that spurred it, completely owned the compliance violations this week and said that the district has never shied away from claims of a poorly performing Special Education situation, no matter who is making them. As for the compliance issues that Gilbertson specifically brought to the state, Sarvis admitted, "Absolutely, we should not have been out of compliance … It is exactly these kinds of things that we must rectify and that is what the whole change process is about currently in Special Education." When pressed about Gilbertson's charges of retaliation, Sarvis said simply, "[The layoff] is just part of the horrendous process the board has had to go through … He is a disgruntled employee and I can't say much more than that."