News
S.B. Doc Treats Lung Disease with Viagra Drug
Recent Study Shows Sildenafil Improves Quality of Life for Terminal Patients
Initial findings of a Santa Barbara doctor's recent study show that the drug used in Viagra can improve quality of life for those suffering from a progressive disease that scars lung tissue.
Idiopathic pulmonary fibrosis (IPF) is a disorder that scars or thickens the lungs, constricting blood vessels. Patients often have shortness of breath because they cannot get a sufficient amount of oxygen into their lungs, or enough carbon dioxide out. Most people who have the disease only live for three to five years. But, according to Sansum Clinic's Dr. David A. Zisman, Sildenafil — the drug in Viagra — helps these patients by relaxing blood vessels, expanding them and relieving shortness of breath.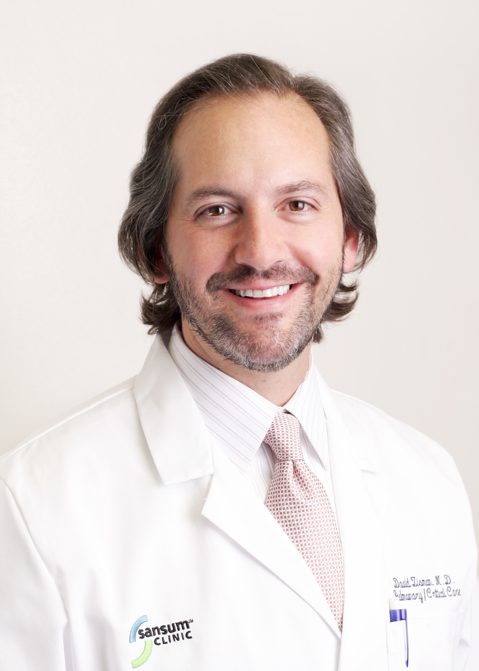 Zisman said that the idea for the study came to him around 2001 while treating patients with the disease. Frustrated that he could do nothing to improve their prognosis, he proposed a study that would help patients in their remaining time. Current results show that Sildenafil only helps with quality of life for patients; it is not a cure, but the Santa Barbara physician hypothesizes that further research will unveil additional benefits for IPF patients.
The study, titled the Sildenafil Trial of Exercise Performance in Idiopathic Pulmonary Fibrosis, was sponsored by the Idiopathic Pulmonary Fibrosis Clinical Research Network of the National Heart, Lung and Blood institute, and intended to use Sildenafil to increase the distance patients with IPF could walk without suffering from shortness of breath. Over a 12-week period, researchers measured the distance subjects with IPF could walk in six minutes, comparing distances with and without the Sildenafil. Although patients did not show a notable increase in distance over the 12-week period on the drug, there were signs of increased circulation from subjects who took Sildenafil over those given a placebo. As Zisman explained, it will not help with the prognosis for patients, but it will allow them to maintain their quality of life.
In a future, expanded study, Zisman plans to use only patients in advanced stages of the disease to continue uncovering beneficial effects from Sildenafil. "I don't think we've shown all we can, and I think we're opening a door to finding drugs that affect the blood vessels," Zisman said. "Future studies will have to show survival benefits."
The initial trial is documented in the New England Journal of Medicine's online archives, and will appear in print in August. After viewing Zisman's research, doctors can decide whether to treat their patients with Viagra, based on a case-by-case basis. Zisman is confident that fellow physicians will use Sildenafil, "because there is nothing else we can offer [patients]."