Food & Drink
Kogi Craze A-Coming!
L.A.'s Famed Korean BBQ Food Truck to Be Parked at SBMA
It's a sad but simple fact — food trends tend to make it to Santa Barbara, if at all, generally very slowly. This can be a blessing — we seemed to dodge the obsession with Ferran Adrià-inspired foam, which in most chefs' hands ended up just looking like spittle on the plate. But we've also been very slow on the uptake when it comes to some cooler things, like gastropubs or food trucks (with a big nod to the Burger Bus for breaking the ice there).
So it's with much excitement that we get to welcome the Kogi Truck, one of the rulers of the road in L.A., this Saturday, August 28 from 1 – 3:30 p.m. at the park entrance to the Santa Barbara Museum of Art. This culinary landmark event is being held in conjunction with the SBMA's current exhibition Chaotic Harmony, as both provide distinct takes on Korea today. In Los Angeles, when Kogi Tweets, people line up for blocks to enjoy the unique mix of what they bill Korean BBQ, but what's really Korea meets Mexico in messily delicious delights like a shortrib kimchi quesadilla. (Don't worry, vegetarian friends, they do tofu, too.)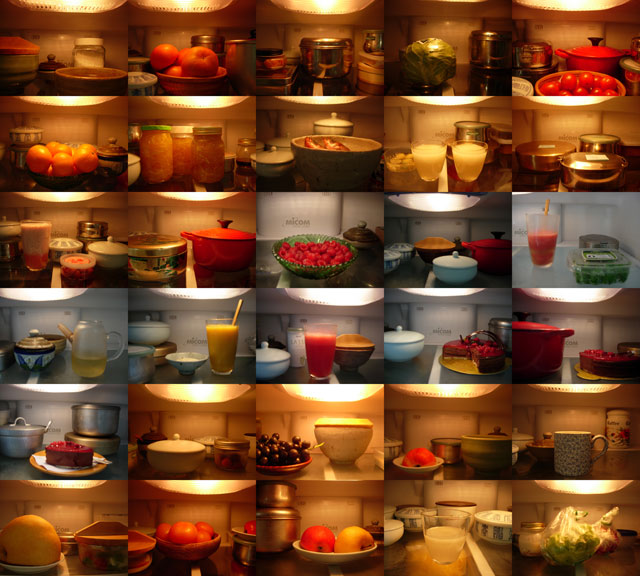 "I read an article on food trends in the New York Times long before the exhibition opened, when we were first thinking of programming," Patsy Hicks, SBMA director of education, says in an email. "The connection seemed ideal – especially the fact the Kogi relies on social media to promote the truck – something with which we are experimenting with this exhibition. Food is so central a part of any culture and Korea clearly relishes their cuisine from street food to the exquisite court banquets referenced in the popular soap opera (on view in our galleries) Jewel of the Palace – one episode features a kind of historic iron chef competition."
There's also good foodie news for the future, as both Kogi and SBMA want to keep pleasing our palates (and not just with palettes). Kogi says on its Web site: "[I]f you can find us some place to park it that is 200 feet away from a restaurant and 500 feet away from a school during operating hours, PLEASE let us know and we'll do our best to put in the extra gas money to make the trek up north." Meanwhile Hicks points both to the recurring SBMA Nights events and its Atelier as a place where people can come find art on a plate or in a glass. "In fact October's Atelier [Thursday, October 21] will feature the 'Strange Brew Bar Lab,' a kind of Author meets Artisanal cocktail event," Hicks relates. "Guests will write a three- to six-word autobiography and artist/mixologists will read those and serve the guests the drink that best matches their story – bittersweet, passionate, dry – you get the idea. Like painting and sculpture, food is an art and a sensory pleasure so we make connections wherever we can."