Living
St. Francis Demolition Photos
A Look at the Progress of Changing the Former Hospital into Housing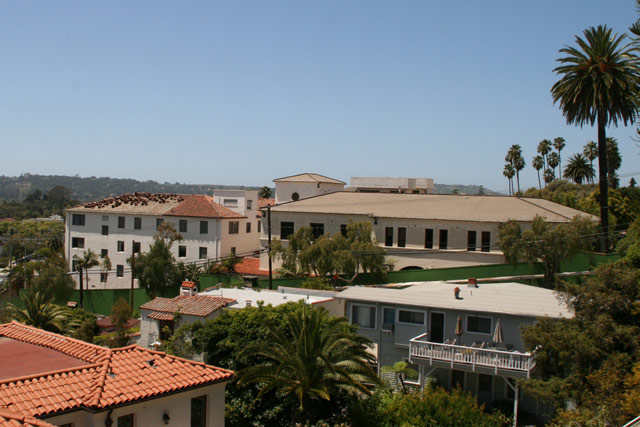 Indy reader Rob Maday lives near the former St. Francis Hospital, and has been tracking its demolition with his camera. He'll be sending shots in to Independent.com over the course of the project, and here are his first few photographs.
"We have a great vantage point of the project and I have been taking photos of the demolition and will continue to do so through the construction phase," said Maday. "As there are many people in the area interested in the progress here, I thought The Independent might be interested in publishing these photographs as part of an ongoing series tracking the progress."
He's right, so here you go with his first round of shots, and prepare for more in the weeks to come. Of particular note is the most recent photo from September 1. "You'll see they demolished a large Canary Island palm and have begun relocating some Mexican fan palms (in the background)," reports Maday.