News
Gator Roll Arrestees Accused of Eastside Attack
Victim, Mi Fiesta Liquor Employee George Ied, on Life Support
A man is on life support at Cottage Hospital after he was attacked early Tuesday morning in the 1300 block of Punta Gorda. Santa Barbara police have arrested three people they believe were involved in the beating just before 1 a.m., including two brothers who were just released from federal prison.
One suspect, 22-year-old Miguel Parra, was released from federal prison on June 17 of this year. He was sentenced to 23 months after pleading to conspiracy to distribute cocaine. His older brother and additional suspect, Ismael Parra, 25, was released less than a month ago on September 16. He pleaded guilty to a federal charge of Racketeer Influenced and Corrupt Organizations (RICO) Act conspiracy.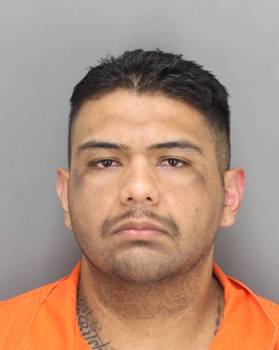 According to a man at Mi Fiesta Liquor on Milpas Street, the attack victim is George Ied. Ied, a shop employee who is from Syria, was walking home from work when he was assaulted. Police said he is not gang affiliated and has no prior criminal history. He was less than a block away from his South Salinas Street home when, according to Lt. Paul McCaffrey, he was knocked down and repeatedly punched, kicked, and stomped before being left unconscious on the sidewalk.
Officers, after helping treat the victim, then went door-to-door looking for witnesses of the assault as well as possible evidence. In the same block the attack took place they noticed an unattended fire in the backyard of a residence and contacted two brothers who lived there. Police "determined they had just been in a fight," according to McCaffrey, and found what he described as "charred clothing," believing it to be burned evidence that would link the two to the assault.
Developing leads, detectives identified a third suspect, 23-year-old Steven Santana, and arrested him Tuesday afternoon as he was walking in the 300 block of North Canada Street. Police allege Santana is also a gang member. Authorities believe all three suspects had been drinking.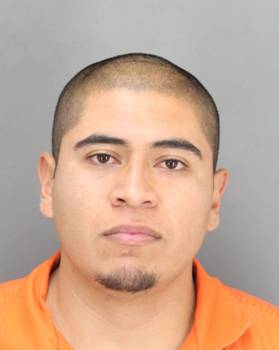 The three men are being held in Santa Barbara County Jail for attempted murder and committing a crime to benefit a known street gang. Additionally, authorities are holding Ismael Parra for assault on a police officer and battery. His brother faces violation of probation and resisting arrest charges, while Santana also faces a charge of battery along with probation violation.
Senior Deputy District Attorney Hilary Dozer, in charge of his office's gang unit, said late Wednesday that charges have not yet been filed, but that his office had received reports from the police department and were in the process of reviewing them. He noted that prosecutor Hans Almgren would be handling the case.
The federal charges for which the Parras had completed their sentence came as a result of Operation Gator Roll, a large multi-agency strike on the Eastside gang which led to dozens of arrests of Eastsiders. In total, 28 men were arrested on a Federal Grand Jury indictment, and several of them are serving their sentences, while many have already been released.
Ismael Parra allegedly distributed cocaine on at least five separate occasions in 2008, according to federal documents. Parra, according to the superior court calendar, currently has two open cases, one in which he faces charges of battery of a police officer and resisting arrest. According to court documents, he allegedly refused to remove a T-shirt with "805 Southern Cali" written on it at Earl Warren Showgrounds, and later allegedly struck a deputy.
His brother, Miguel Parra, in a letter to a federal judge when he was being sentenced, said that his arrest in connection to federal charges—and the subsequent time he spent in federal jail— gave him a chance to grow up after a childhood during which his father was in prison, his mother worked in three jobs, and he turned to alcohol and drugs. "My life was drastically changed the first weeks of October 2008, by what I feel are the two events that will positively affect my life forever," he wrote to the judge, "[when] my first baby was born and I was arrested by the federal authorities. Sir, my child gives me all the reason in the world to change my life for the better and my incarceration gives me an opportunity to get away from my old environment, and dead-end lifestyle that I entered under false hopes and promises." His goals for the future, he wrote, include sobriety and finishing his high school diploma in an effort to provide long-term support for his son.
On two separate occasions in 2008, according to court records, Miguel Parra distributed cocaine which ended up in the hands of a confidential informant. His attorney told the court at the time that the "angry young teenager who turned to the Eastside gang for identity and a sense of belonging is maturing into a thoughtful young man who embraces the need to plan for his future and build a life to be proud of—one that will not bring him back in front of this Court or any other court."
Attempts to reach attorneys for the Parra brothers were unsuccessful late Wednesday.