News
Duo Settle in Attempted Murder Case
Ruben Mize Will Receive 19 Years; Jacob Medina's Sentence Yet to Be Determined
Ruben Mize and Jacob Medina won't be going to trial after all, where they would have faced attempted murder charges in connection with a stabbing on the Westside in 2007. They chose, outside the presence of the media and potential jurors, to settle in the midst of jury selection Friday afternoon.
The pair pleaded no contest to a count of attempted murder with a gang enhancement, and a separate charge of being an active participant in a criminal street gang at the time of the attack. As part of the deal, prosecutor Hans Almgren dropped a charge of conspiracy to commit murder.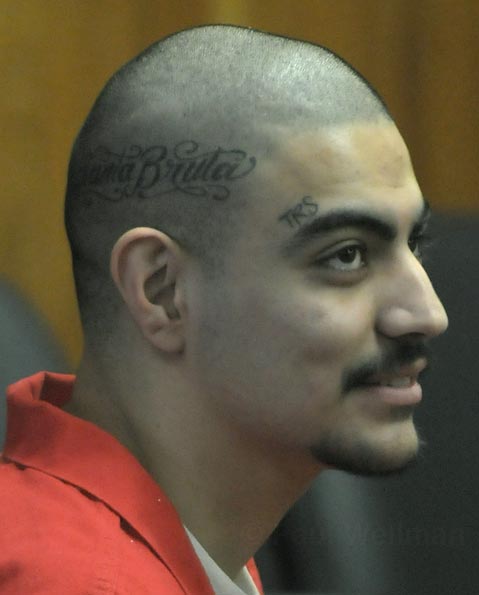 Mize will be sentenced on January 24 to 19 years in state prison. Medina will be sentenced February 7. He faces a maximum of 19 years in prison, but his sentence is yet to be determined, and it will ultimately be up to Judge Frank Ochoa. Medina, currently enrolled in Santa Barbara City College, has reportedly turned his life around, and will likely present facts and evidence showing just that to Ochoa in hopes of receiving a lighter sentence.
Before lunch, though the courtroom was mostly empty, Mize and Medina convened with their attorneys – Joe Allen and Bill Glisson, respectively – to discuss the possibility of a settlement. Mize, already facing at least 15 years in prison, appeared to have made up his mind. Medina, however, was obviously struggling with the proposal.
According to authorities, Mize and Medina were two of "several young men" who confronted the victim on the Westside just after 10 p.m. on September 20, 2007. The group jumped out of a car, and each of the suspects allegedly attacked the victim, leaving him with 30 separate stab wounds, including several in the neck and torso. The victim, a 17-year-old, was able to stumble to his residence, where medics responded.
Police struggled to make progress in the case, until the aftermath of the massive investigation related to Operation Gator Roll, a law enforcement operation designed to immobilize the Eastside gang. As a result of the case, detectives "obtained credible information concerning the identity of the attackers," according to Lt. Paul McCaffrey, and Mize and Medina were arrested on November 4, 2009.
Mize – 15 years old at the time of the attack – was already in custody facing charges related to the murder of Lorenzo Carachure. A Santa Barbara judge declared a mistrial earlier this year against Mize for first degree murder in that case, as well as two attempted murder charges. He was found guilty, however, of attempted murder for a separate attack, and his sentence in that case is pending, though he faces 15 years to life in prison.
This most recent case will run consecutive to that, meaning he will not be eligible for parole until after 34 years. His retrial in the Carachure case should take place early next year.
Medina, meanwhile, was 17 at the time the incident occurred. Even though they were minors at the time, the District Attorney's Office filed adult attempted murder charges against the duo.