News
Fatal Train Accident in Goleta
Unidentified 16- to 20-Year-Old Male Victim with Group About to Throw Rocks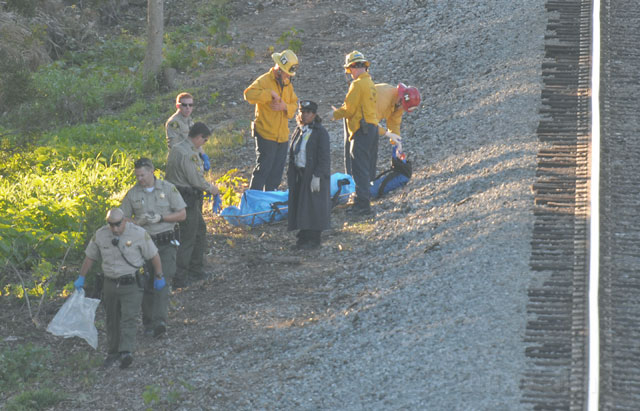 A person was hit and killed by a passenger train this afternoon near the Fairview Avenue overpass, said Santa Barbara Sheriff's Department spokesperson Brad McVay in a statement.
According to his report, the deceased male—believed to have been between 16 and 20 years old—was with a group of three or four other young males who were "standing on the tracks making lewd gestures and preparing to throw rocks" as the train approached.
The Union Pacific conductor, said McVay, saw two members of the group on the tracks as she neared. One was able to jump out of the way, but the other individual was struck. The conductor called the Santa Barbara County Emergency Communications Center at around 3:30 p.m. to report the incident and later confirmed that the second person she saw on the tracks was indeed the victim.
No one else was in the area when emergency crews arrived, said McVay, and investigators are working to identify the victim and notify his family.