Announcement
ExxonMobil Provides New Math and Science Scholarships for Local Students
More than $88,000 donated to the Scholarship Foundation of Santa Barbara since 1994
The Scholarship Foundation of Santa Barbara in partnership with ExxonMobil announced the creation of two new scholarships in support of Santa Barbara students interested in pursuing math and science-related careers.
The $2,500 awards from ExxonMobil will benefit undergraduate college-bound students who are pursuing math, science, engineering or technology degrees at a four-year university.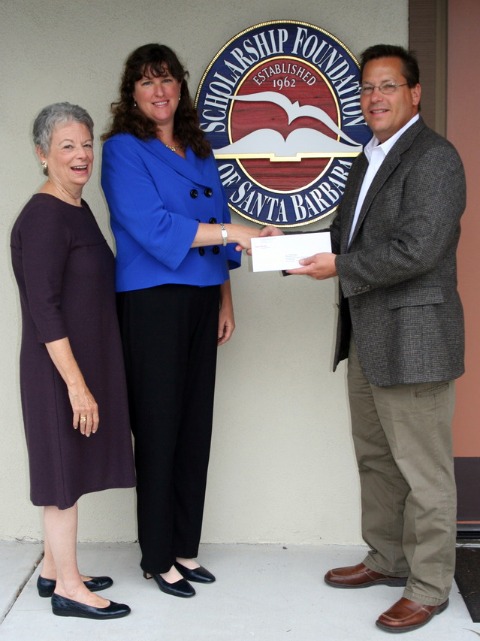 "We have an opportunity to help shape the future paths of some young, talented area high school students by providing them with the means to access the right kind of education," said ExxonMobil Santa Ynez Unit Superintendent Frank Betts. "As a science and technology-based company, we support math and science education because we believe that education is the key to progress, development and economic growth."
ExxonMobil has partnered with the Scholarship Foundation of Santa Barbara since 1994, providing more than $88,000 in support of education in Santa Barbara. These funds help provide scholarships and student aid workshops for students and families seeking financial aid.
"We are grateful for the support of ExxonMobil over the years," said Colette Hadley, Executive Director of the Scholarship Foundation of Santa Barbara. "We commend our corporate partners who are helping support college access for deserving students."
– – –
Since 1962, the Scholarship Foundation of Santa Barbara has helped more than 25,000 Santa Barbara County students with awards totaling more than $65 million. The Scholarship Foundation manages scholarship funds for many businesses, organizations, associations, civic and service clubs, family foundations, and individuals. They do not charge an administrative fee for management of scholarship funds; 100% of designated scholarship donations are directed to scholarship awards. Additionally, the Scholarship Foundation provides financial aid advising services to more than 23,000 students and parents each year.
For more information or to apply, visit .
­­­­­­­­­
– – –
ExxonMobil's Santa Ynez Unit (SYU) consists of three offshore platforms, Hondo, Heritage and Harmony, and an oil and gas processing facility in Las Flores Canyon, California. The three platforms are located five to nine miles offshore Santa Barbara County in federal Outer Continental Shelf waters. The Las Flores Canyon onshore facility receives and processes the crude oil and natural gas produced from the offshore platforms.
The Unit has been producing steadily since 1981, yielding an estimated 534 million oil equivalent barrels (oil and gas) that help to fuel the Central Coast and California's businesses, homes, and economies with a stable, reliable source of domestic energy.
The Unit currently employs approximately 230 employees and contractors. The company is one of the largest taxpayers in the state of California, paying more than $86 million in state and local taxes in 2009. ExxonMobil is the largest taxpayer in Santa Barbara County, contributing approximately $450,000 in 2009.