News
Brown's Budget Pain Hits Home
Proposal Would Cost City's Redevelopment Agency $12 Million a Year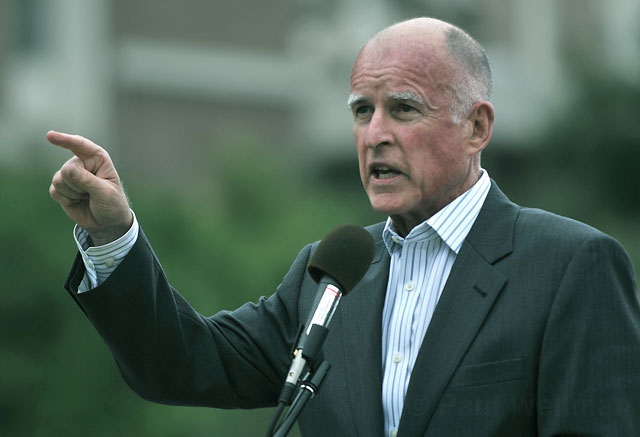 Governor Jerry Brown's proposal to save $1.7 billion a year by eliminating all the statewide redevelopment agencies will cost the City of Santa Barbara Redevelopment Agency approximately $12 million a year, according to initial, and admittedly rough, estimates. Brown's plans were unveiled Monday as the governor provided the first specifics about his plans to address a $28-billion shortfall.
Redevelopment agencies were authorized by state law to allow local government agencies to fight blight by incurring debt to invest in underdeveloped neighborhoods. They've been the subject of considerable controversy in part because of the liberal definition afforded to "blight" and because such agencies have been allowed to pocket increases in property tax assessments that might otherwise have gone to competing government agencies, most notably school districts. If Brown's plan is approved by the Legislature, it appears Santa Barbara's Redevelopment Agency will lose $12 million of the $20 million it generates a year. (The remaining $8 million has already been authorized to pay off existing debts.) Of that, roughly $4 million a year has been spent on affordable housing, and the rest on downtown improvements. The Paseo Nuevo mall in downtown Santa Barbara, for example, could never have been built without massive investments by the Redevelopment Agency.
On a less grand scale, the Redevelopment Agency is now poised to spend $50,000 to rearrange the benches on the 800 and 900 blocks of State Street in hopes of discouraging panhandlers who perch there. Currently, those benches face passersby walking down the street; the plan is have them situated perpendicular to the flow of pedestrian traffic. This plan was pushed by the Downtown Organization, whose members have grown increasingly restive about panhandlers and street people. Likewise, the City Council's Finance Committee voted to authorize the Redevelopment Agency to spend $3.5 million to buy two downtown properties that could be used later for the development of affordable housing. The big winner, should Brown's plan pass, would be the school districts surrounding Santa Barbara, who could find their property tax revenues increase by $5.4 million a year. With or without Brown's action, Santa Barbara's Redevelopment Agency has a limited life expectancy, as its legal expiration date will occur in 2015.