News
Tug-of-War Marathon
Board of Supes, Coastal Commission Power Struggle Regarding Development Codes Continues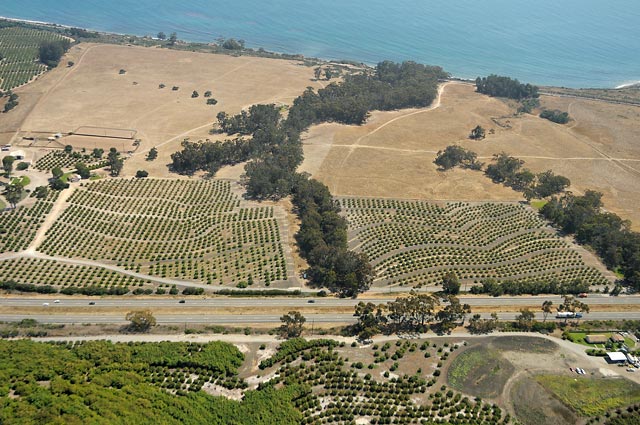 Just when it seemed the posturing and politicking had reached its zenith, the land-use-policy wrestling match between the Santa Barbara County Board of Supervisors and the California Coastal Commission got punted into overtime this week. Essentially faced with an "accept it or reject it" moment in their long-standing efforts to incorporate a series of controversial Coastal Commission demands into the county's land-use codes updates, the supes — buoyed by a late-hour correspondence between the 3rd District's Doreen Farr and the Coastal Commission's Executive Director Peter Douglas — spit the bit on what seemed like a certain rejection and opted to give compromise one final shot in the coming weeks. "This is such a big decision, and so much time and effort has gone into it, I think we have to give [a compromise] one more attempt," opined Farr, adding, "But, if there is no movement there in the next two to three weeks, then the whole thing is a showstopper to me."
For the better part of a decade now, the county has been working to upgrade its various and voluminous land-development codes, a process that included a distinct desire to make sure the coastal portions of it are in compliance with California's Coastal Act. To that end, the supes submitted a draft form of what they considered to be little more than a reformatting to the Coastal Commission nearly four years ago for feedback and hopeful approval. Instead, what they got — and not until 2009 — was a series of environmentally minded suggested modifications that, at least in the eyes of critics, threaten to strangle both agriculture and property rights on their way to a flagrant usurping of control. In the time since, staffers from both sides have worked tirelessly to reconcile the differences between the wants and wishes of the commission and the needs of the county. And while the exchanges, which have been heated and politically charged at times, have undoubtedly created more common ground than not, distinct and important points of contention remain.
For example, the commission's steadfast position that a coastal development permit (CDP), with possible appeals all the way to the commission itself, be required for farmers and ranchers who wish to change or expand their operations in such a way that more than 100 cubic yards of earth need to be graded, or that the construction of any new private staircases to the beach be banned while also limiting the amount of restoration and replacement allowed for existing ones, have been received with practically universal and, in fairness, occasionally misinformed, outrage during the many public comment periods on the topic.
Voting 10-2 in November to not move off their stated position, the commission set the stage for this week's supervisors meeting, where the supes were slated to either begrudgingly accept the modifications for the sake of having a land-use code in compliance with state law or simply tell the commission to take their suggestions and shove it. If that course of action were taken, it would default the county back to an "uncertified" land-use code reality (something that it has basically been living with for two decades now), creating the potential for any and all projects in the coastal zone to be appealed to the Coastal Commission.
Instead, after nearly four hours of deliberations, the supes opted to do neither. In the wake of the disappointing Coastal Commission hearing a few months ago, Farr, who eloquently represented the county at the meeting, reached out to the commission's executive director, Peter Douglas, in hopes of saving what was fast setting up to be a train wreck. And, according to her, Douglas offered hope that perhaps his staff, with a bit more time, could be convinced to see things closer to the county's point of view and that a compromise might still be brokered. "I'm not sure whether these issues can be resolved," Farr told her fellow supervisors, "but we have to at least explore it and then decide."
Voting unanimously, the supes directed staff to follow up on Douglas's alleged olive branch and report back to them early next month.