Food & Drink
Petrini's Crowns a Winner
Customer's Tri-Tip Linguine Wins Place on Menu at Re-Grand Opening in Goleta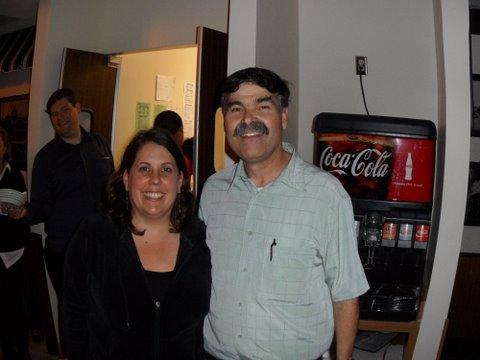 Petrini's, a staple for Italian cuisine in both Santa Barbara and Goleta, made its long-awaited second debut in Goleta on March 2. The occasion was doubly a cause for celebration as the winner of the Petrini's Italian Recipe Challenge was announced.
Joe Bohnett, the owner of the restaurant, wanted to create some buzz around the grand reopening so he initiated a recipe contest where the grand prize was a yearlong spot for the winning recipe — named for the winner — on the Petrini's menu, as well as an appearance in the new Petrini's TV commercial.
With all the hoopla surrounding the event, I was eager to try the final five recipes and contribute my vote on my favorite dish. Bohnett had a panel of three judges who accounted for 50 percent of the vote, while the community in attendance had the other 50 percent. "[We] thought it was a great idea for a local contest," Bohnett said. "A big chain can't do this, but we can."
Tasting lines formed for the five finalists as platters of pasta and pizzas came waltzing out of the kitchen: A prosciutto and potato penne pasta, a tri-tip and mushroom linguine with red sauce, pasta with walnut sauce, a white clam pizza, and a lemon and rosemary pizza. Right off the bat, I was able to eliminate the rosemary pizza and the pasta with walnut sauce and lemon; they were too strongly flavored for my tastebuds. However, the clam pizza, and the prosciutto and potato pasta, were pleasant surprises to my palate. The clam pizza was not as fishy as I thought it would be and the pasta had a nice smoky flavor to it.
When the votes were tallied, the tri-tip and mushroom linguine with red sauce took the cake. Jenni-Marie Peterson, the brains behind the dish, explained that her family had a big part in the creation of the recipe. She dedicated the recipe "in honor of both of my fathers: my dad who's Italian and my father-in-law who is a meat-loving barbeque guy." Peterson said, "And I knew that our town in the Central Coast loves tri-tip, so I thought it would be a fun recipe!"
Although it may have been an uneven crowd, since most of those in attendance were part of Peterson's crew, it is safe to say that the dish deserved the win. With nice, juicy slices of tri-tip and mushrooms, it was saucy and well rounded in flavor with a tangy twist. It was definitely unlike any pasta dish that I've tried and contributes to Petrini's eclectic menu.
Petrini's Goleta location is at 5711 Calle Real in the Calle Real Shopping Center, so make it out there and mention Peterson's name to try this tasty dish.