Living
What's Hot, What's Not
Members Only Jackets, Bell Bottoms, and Other Style News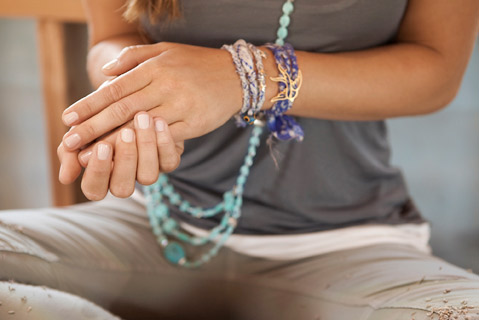 AU COURANT
Back to the Future: A curious thing happened when flipping through my latest issue of Elle. Bell bottoms. And not just bells: Every last ensemble looked like it was ripped straight from a '70s key party. Whether or not this was inspired by the mustache's recent ubiquity is not important—but where to acquire the requisite pieces in order to play along is. And I'll get to that. But first I should add that I know how sad it is to retire a perfect pair of jeans, and rest assured, there's no need to commit your skinnies to the dregs of the closet—where your boot-cuts are currently hibernating—just yet; the '80s-inspired thing remains in full effect. And if you're still happily devouring looks of the Karate Kid era—like, say, a pastel Members Only jacket?—Yellowstone (527 State St.) has you covered. (If the mere mention of the term "Members Only jacket" makes you break out in a rash, perhaps going fetal in a nice, oversized, primary-colored Izod cardi will make you feel safe and cozy? If so, there's a rack of those, too. Score.) And, as always, Yellowstone's wall of decade-spanning dresses is delicious; the vintage tee collection unmatched … If you're craving something a touch more disco—if disco had a soul and some taste—I'd recommend Cominichi's (410 E. Haley St.), recently reopened at its new old location. And it seems that the universe knew what it was doing when, through a series of nudges, it landed owner Gina Comin right back at the spot she occupied prior to the Mom's location: In addition to acquiring more square footage and a couple additional dealers, 'ichis feels reenergized. The space itself is awesome—cavernous, like a bazaar, each nook possessed of its own distinct vibe—and packed with goodies that will make your retro-craving soul happy. No matter who you go home with.
Bling by Number: Plum Goods is stoked to welcome the wares of recent Santa Ynez-transplant Lily Lambert. Lambert's jewelry is stunning to look at, and, as she's never been sold in Santa Barbara, 'twas a bit of a coup for Plum owner Amy Cooper to score it. But, as in life, much of the fun is in the backstory. The intricate seed bead designs of her "Dreamer Mandala" pieces are crafted using color therapy, numerology, glass, and crystal so that each mandala has its own vibrational healing energy. And, hey, even if them vibes don't cure your particular issue, who cares? They're beautiful. (Rather a genius marketing strategy, no?) Speaking of numbers, if "one" is your favorite, as in all-in-one, Plum has yet another line worth taking a whiff of. While Skin & Bones does indeed smell divine, with its delicious mix of therapeutic-grade essential oils including ylang ylang, lemon, pink grapefruit, cedarwood, sandalwood, jasmine, myrrh, and frankincense, it has my attention for its multitasking properties: Use it on skin and hair for a beautiful glow, a sweet scent, and reclaimed space in your bathroom.
LIKE!
Spin-Off City: Nicole Green, who opened the consignment outpost Lola in Carpinteria last year, has expanded to a second Lola location in Victoria Court where, in addition to her meticulously edited collection of high-end consignment pieces, she's also stocking goods from some of S.B.'s fave designers. Among them are Vanessa Rivers (sexy swim 'n' skivvies line HappyEndingz), bead-stringer extraordinaire Samantha Goldstone (A-lister fave Adesso jewelry), and Jill Johnson and Wallace Piatt, who can't seem to keep from coming back together—creatively, at least—and are collaborating again, offering jewelry, tees, and what Piatt calls "Louis Vuitton bags." Fear not; I speak Wallace and would be happy to translate: Made from vintage suitcases, they sport some of Piatt's trademark pop-art silkscreen designs and a touch of bohemian beading, and scream rock and roll (in the case of the Mick Jagger bag, almost literally). What this has to do with LV I'm not entirely sure, though the luggage fabric is decidedly divine. But they're not the only ones reinventing themselves for spring: Goldstone recently spun off another line, Sorellina, which is Italian for "little sister." Based on experience, I'd guess this would indicate that the new line is either a tagalong or a tattletale, but it turns out, in this instance, Sorellina translates to "every bit as fabulous as my chic, bohemian older sister, but more affordable." Being an older sister in life, I know everything. Ergo, I feel competent to predict that the "Emine" sari-wrap bracelets will be a serious springtime hit. Check them out at adessoshop.com, and tell me I'm wrong. I dare you. (And I warn you: I pull hair.)
SHOP THIS
It's about that time … the Teddy Bear Cancer Foundation's fourth annual Saks & The City event is upon us. Though it's a young fundraiser, relatively speaking (Santa Barbara is home to more nonprofits per capita than any other city, after all), the folks at the helm have consistently gone over the top to secure its status as an undisputed S.B. favorite. I do not exaggerate: Years past have seen an entire company of firefighters working the bar, an ice luge in the shape of a high heel, awesome food, mini massages, music, dancing, palm readers, photo booths, and—natch—shopping. And this year, in an impressive attempt to go even bigger (or perhaps just to keep the non-shoppers entertained), they're adding even more crap! Or craps, that is, in the form of a "Dice & Diamonds" casino. DJ Fab will be spinning, Blush's signature Love Potions will be flowing, and, if tradition holds, the crowd will be loving it. The event goes down on Thursday, April 7, 6-10 p.m. at Saks. Teddybearcancerfoundation.org for info.