Courts & Crime
Both Sides Rest in Musser Murder Trial
Several Witnesses Testify; Jury to Hear Closing Arguments
In Garren Musser's murder trial, one point is beyond rebut: in the very early morning hours of October 23, 2008, Musser took a knife to the throat of Lisa Zazueta, who may or may not have believed she was carrying his child at the time. Specifically what crime that act entails, however, will soon be in the hands of a jury.
The defense rested its case Friday, just days after the prosecution, leaving closing arguments and the jury's deliberation as to whether Musser is guilty of first-degree murder, second-degree murder, or voluntary manslaughter. The court heard the testimony of several witnesses, including two of Musser's friends and a psychologist who specializes in the study of stalking, to determine just what Musser's state of mind was in the days leading up to the killing.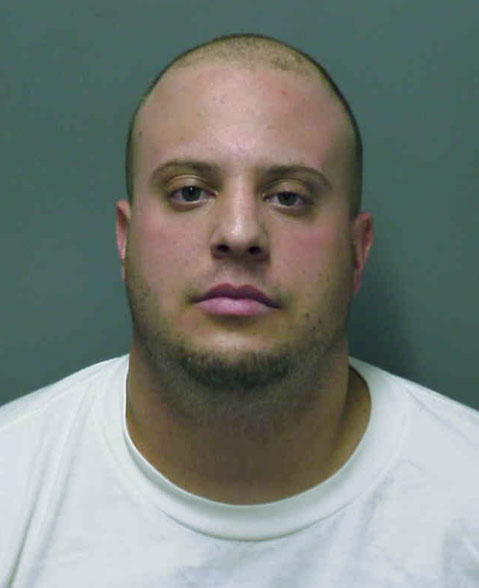 Andy Sorencione, Musser's supervisor at Blenders in the Grass, and later a friend of his, was present the night Musser met Zazueta at Madison's Sports Grill, and was privy to the deterioration of the relationship in the weeks that followed.
Sorencione, recalling October 3, the night Musser and Zazueta met at Madison's, was careful to note the mutual interest between the two, recalling that Musser seemed "welcome" at the table with Zazueta and her friends, and that he was "excited" about his liaison at work the following Monday.
That excitement, Sorencione continued, turned to frustration as the weeks wore on. Sorencione recounted Musser's exasperation with Zazueta's frequent contact, and also recalled seeing Zazueta stop by Blenders, though he was unclear as to the nature of this visit.
When asked by the defense if Musser had brought up the issue of money woes or child support, Sorencione said that he hadn't, and that Musser had recently been promoted to shift supervisor, with a corresponding raise from minimum wage to $9.50 an hour.
Miguel Calvillo, another friend of Musser's, testified to Musser's state of mind in the weeks between his meeting Zazueta and her death. Calvillo's testimony portrays Musser as a man accepting of his responsibility, but exasperated at what he perceived as near-constant harassment and manipulation.
At no point, Calvillo testified, did Musser seem angry about his situation or Zazueta's contact, and at no point did he convey any intention but that to take care of his child and its mother, or else to support Zazueta in her decision to have an abortion.
On Friday, the defense called Dr. Mindy Mechanic, a clinical psychologist and one of the leading researchers of the psychology of stalking, to the stand. Mechanic's expert testimony established a definition of stalking beyond its criminal definition as a pattern of unwanted contact that instills fear. Rather, she said, benign stalking, like a pattern of unwanted phone calls, text messages, or visits, could be sufficient to distress the recipient.
Mechanic stated, moreover, that not only was it possible for a woman to stalk a man (as the defense implies Zazueta was doing to Musser), but that these instances tend to go unreported, and any restraining orders imposed as a result tend to go disobeyed.
The defense is attempting to show Musser finally snapped when he killed Zazueta, and the murder was the result of adequate provocation and, while unjustified, was done in the heat of passion. The prosecution – armed with lengthy recorded confessions by Musser, is pursuing first degree murder charges.
As all three witnesses were called by the defense, the prosecution's cross-examination tended to focus on discrediting the witnesses or their testimony. The prosecution brought up inconsistencies in Sorencione's testimony with an earlier statement given to investigators and incriminating text messages that Calvillo hadn't seen, including entreaties from Musser telling Zazueta to "drop the a bomb," referring to abortion.
For Mechanic, meanwhile, the prosecution attacked the very ethics of her being paid by the defense for her testimony, arguing that her being paid by one side and not the other fundamentally undermined her neutrality in the case.
Now, with both sides having presented all the evidence the jury will see, all that remains is Monday's closing arguments and the jury's deliberations on the intricacies of Garren Musser's mental state in the weeks leading up to Lisa Zazueta's death, which will determine whether he spends the rest of his life in prison.