Food & Drink
Fields of Foodie Dreams
Outstanding in the Field Comes to Ampelos June 4
Forget about farm to table, we're talking table to farm here, as one of the premier local-organic-delicious food groups will be putting on one of their memorable events this Saturday, June 4, in Lompoc.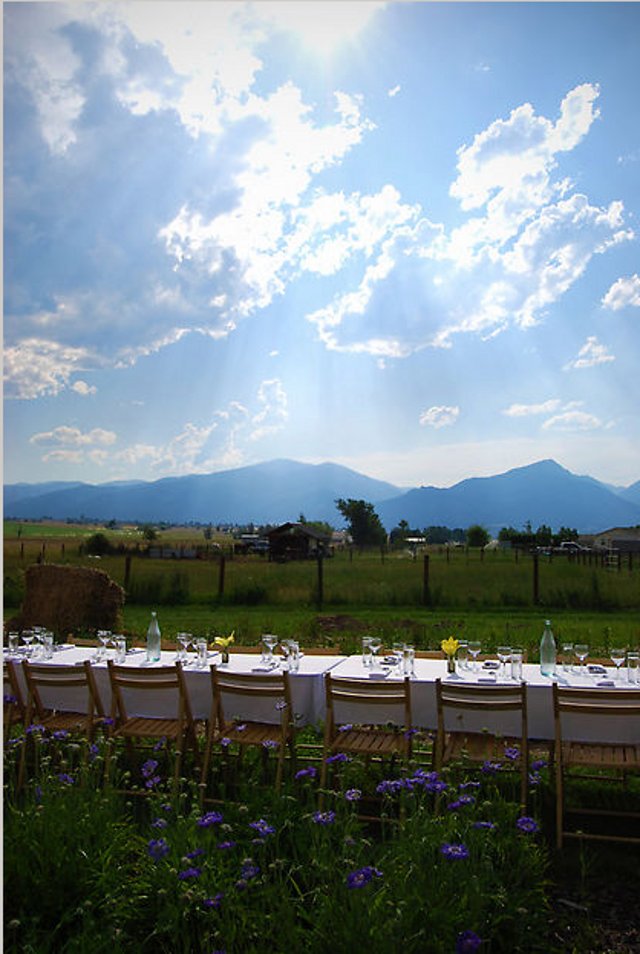 Outstanding in the Field has been organizing events at farms around the country since 1999, bringing people directly to the land for wonderful evenings of food and communion. This Saturday event will occur at Ampelos Cellars, one of the first vineyards to be certified for sustainability in practice, both organic and biodynamic, and the food will be prepared by Chef Clark Staub from Full of Life Foods in Los Alamos. It's sure to be an event to be savored, starring two of our county's star producers.
If you can't do that event, the Outstanding in the Field vintage red bus that once hauled Elvis about the country (really) will head a bit up the coast for an event at the Rinconada Dairy in Santa Margarita on Sunday, June 5, with wines from Adelaida Cellars and food by Chef Chris Kobayashi of Artisan Restaurant in Paso Robles.
If neither of those dates work for you, then plan ahead, as Outstanding in the Field will be back for fall, celebrating the bounties of harvest on Wednesday, November 9, at the McGrath Family Farms in Camarillo, with Chef Paul Shoemaker of Savory in Malibu and wines from Casa Dumetz, also in Malibu (why, yes, they do make wine in Malibu).
Dinners start at 4 p.m. The ticket price of $200 includes a farm tour, five-course meal paired with wines, and all gratuities.
To learn more and reserve a seat, visit outstandinginthefield.com.