News
Redistricting Shakes Up Political Topography
Changes in Congressional Boundaries Could Loosen Capps's Grip on the 23rd and Spell Trouble for Gallegly's Reign of the 24th
Bye-bye, "Ribbon of Shame," hello, year 2000.
At least that's what the Citizens Redistricting Commission said Friday morning with its release of first draft redistricting maps for various legislative areas in California. The preliminary maps show a significant change to Representative Lois Capps's 23rd Congressional District, which includes Santa Barbara, but statistics reveal the district will still lean Democrat.
Take a look at all the maps here.
The 23rd would embody much of the same area as that of the 22nd (which Capps represented before the 2001 round of redistricting), mainly San Luis Obispo and Santa Barbara Counties, along with some of inland Ventura County. The 23rd as it currently sits is widely known as the "Ribbon of Shame," an example used around the country of a gerrymandered district designed to keep political strongholds, well, strong.
"I would bet it was the most gerrymandered district in the country," said former lieutenant governor Abel Maldonado, who has set his sights on running against Capps in 2012. The district snakes along California's central coastline from Oxnard all the way up to the Monterey County border, and is extremely narrow in some parts. As far as numbers go, the district would shift from having a Democratic advantage of 12 percentage points to 4 percentage points.
"Representing the Central Coast in Congress is a distinct honor and great responsibility, and I am looking forward to running for reelection in the Central Coast's congressional district," Capps said in a statement. "Regardless of where the final lines fall, I will be running a strong grassroots campaign, emphasizing my work to create jobs, protect Medicare from those who are trying to privatize it, preserve our coastline and environment, and get our long terms fiscal house in order."
In February, Maldonado announced he filed papers to face off against Capps in the 2012 election. He said the proposed map means the district should be competitive next year. "There needs to be good competition," he said, explaining that a contest forces politicians to focus on their constituencies more. "It's going to be a good race."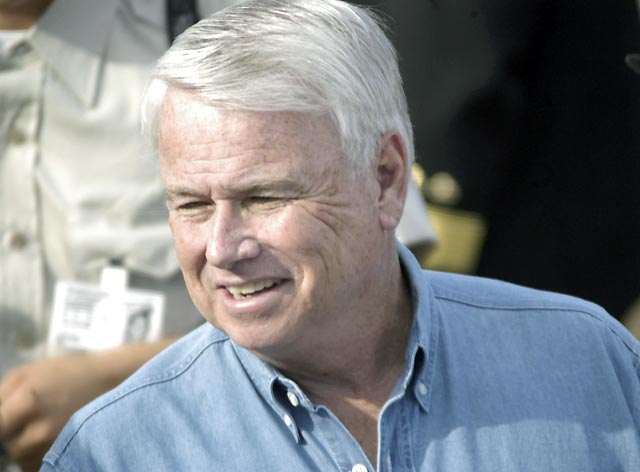 Meanwhile, the remapping could spell trouble for 13-term Congressmember Elton Gallegly. Under the first draft, the 24th District — which currently takes up many of the inland portions of Santa Barbara County and extends to Thousand Oaks and Camarillo — shifts from leaning Republican to leaning Democrat. David Wasserman of the Cook Political Report named Gallegly as one of the four biggest losers in the proposals. The district would shift from one that leans Republican by 6 percentage points to one that leans Democrat by 5.
The 35th Assembly District, now represented by Das Williams, will look different, with a slide down to include more of Ventura County. He still would represent Santa Barbara, Carpinteria, Goleta, and Lompoc, and his district would remain a Dem stronghold, with a 46 percent to 28 percent advantage in registration.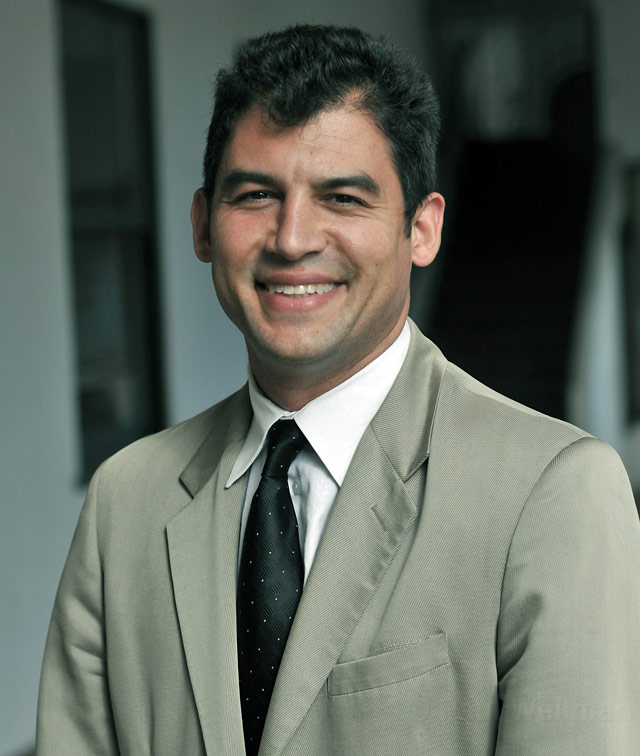 "Here locally, our coastal communities share a very unique economy and coastline," Williams said in a statement. "The commission has taken community input very seriously and I applaud their effort to keep our communities intact so we can continue to be a united voice for the coastline and strengthen our regional economy. This is essential to making progress when it comes to job creation, making the right infrastructure improvements, education and a host of other issues. We need to have a district that reflects our economic connectivity — that means keeping these coastal communities together."
Indeed, the commission — made up of five Democrats, five Republicans, and four unaffiliated members — didn't think about politics as it worked to draw districts, instead focusing on geographic and common sense boundaries as well as communities of interest.
According to reports, 51 Assembly seats would be considered safe for Democrats, 24 for Republicans, and five in the swing category.
The proposed maps head back to the public for more comment, and the commission will have another series of meetings to go over them. The closest they will come to Santa Barbara is a trip to Oxnard on June 22. The deadline to make an official map is August 15.