Business
U.S. Sues Greka
Government Seeks Millions from Oil Company for 21 Spills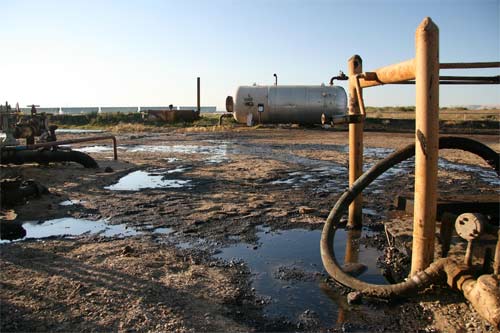 Government officials in California are suing an oil company for 21 spills of crude oil and other harmful pollutants in Santa Barbara County waterways over five years. The U.S. Department of Justice along with state and federal environmental regulatory agencies filed the complaint Friday in federal court.
It alleges that Greka Oil & Gas Co., now known as HVI Cat Canyon Inc., failed to adopt adequate plans for spill prevention and response as required by the Clean Water Act at 12 facilities, resulting in chronic spills between 2005 and 2010. The complaint alleges the spills resulted from facility mismanagement such as allowing corroded pipelines and ruptured storage tanks, and seeks tens of millions of dollars in penalties, including cleanup costs.
A company spokesman could not immediately be reached for comment.
Congressmember Lois Capps, however, was quick to issue a statement on the matter. "I hope today's action by the EPA and the State of California will ensure Greka is held accountable for the damage it did to our environment and local economy," said Capps. "For far too long, Greka failed to take the steps any responsible company would take to ensure it operated safely, attempting to shift the blame onto others and leaving cleanup costs for Santa Barbara County taxpayers to pick up. That is simply unacceptable and I hope today's action ensures we never see this kind of irresponsible behavior again."