News
Trash Wars: David Eats Goliath
Allied to Sell to MarBorg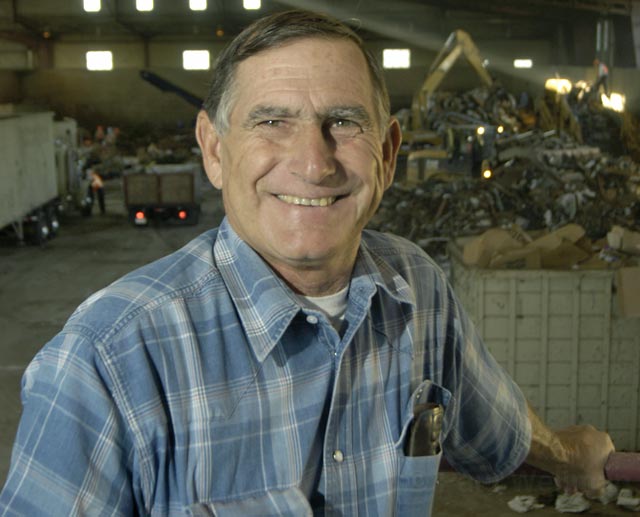 The South Coast trash wars between Allied Waste, a national corporation with vast resources, and MarBorg Industries, a local, family-owned garbage company dating back 45 years, appears to have come to an end this week as Allied executives flew the white flag and announced in a letter to Mayor Helene Schneider that they intend to sell their franchise with the City of Santa Barbara to MarBorg.
If approved, the deal would give MarBorg uncontested control of all South Coast trash with the exception of Carpinteria's. Currently MarBorg and Allied split the City of Santa Barbara, which yields a cumulative cash flow of about $16 million a year. Allied's franchise expires in 2013, but if City Hall approves the contract, MarBorg would begin serving Allied's customers almost immediately with no visible alteration in either service or price. MarBorg has pledged to retain any and all Allied truck drivers—27—who wish to stay on.
In various corporate guises, Allied has served the City of Santa Barbara since the late 1970s. Likewise, Allied has held franchise agreements for the Goleta Valley about that long, but they, too, are history. Allied's long tenure with the City of Goleta and the area known as Noleta expires this Friday, having lost out in the competitive bidding process to MarBorg. In a last-ditch effort to maintain its South Coast contracts, Allied had hired the City of Santa Barbara's former solid waste manager Stephen MacIntosh.
Not only did MacIntosh enjoy good working relationships with many South Coast elected officials, but while at City Hall, he worked closely with Mario Borgatello to promote recycling and other diversion efforts. The success of those efforts helped Borgatello's company, MarBorg, crowbar half the city's trash franchise away from Allied 10 years ago.
MarBorg executives declined to reveal Allied's price, stating they were barred in the deal from doing so. Likewise, they declined to discuss how long the negotiations had been going on and who initiated the talks. The deal was struck last Thursday, the same time mid-level Allied executives, apparently unaware anything was in the works, were lobbying a City Council subcommittee to sell its recyclable waste stream to Allied.