Briefs
Parolees First to Graduate Re-entry Program
Day Reporting Center Offers Assistance to Ex-cons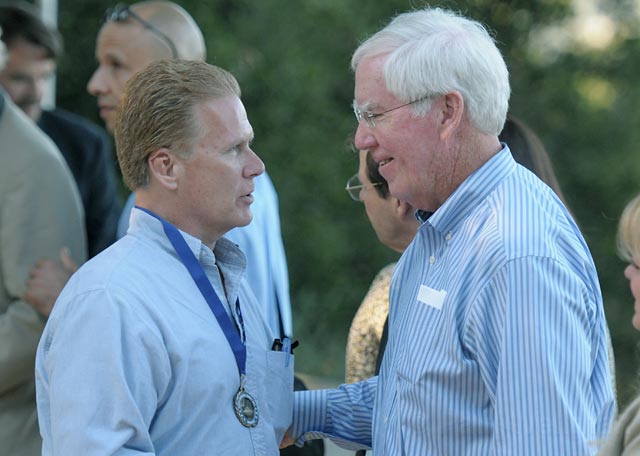 Leaving behind felony convictions and patchwork lives, 25 former state prison inmates received their diplomas as the first graduating class of the Day Reporting Center (DRC) in Santa Barbara.
The private ceremony took place Thursday evening in a small, shaded amphitheater at Elings Park, well attended by a tight community of family, friends, DRC staff, and parolees. A number of area officials — including Congressmember Lois Capps, District Attorney Joyce Dudley, Sheriff Bill Brown, and Supervisor Janet Wolf — turned out for the ceremony, offering words of praise and encouragement. "I think everyone knows that California has a dismal recidivism rate — 70 percent," said Rick Roney, chair of the S.B. Reentry Steering Committee. "But all the statistics in the world don't make a difference. It's what you do in your life that does."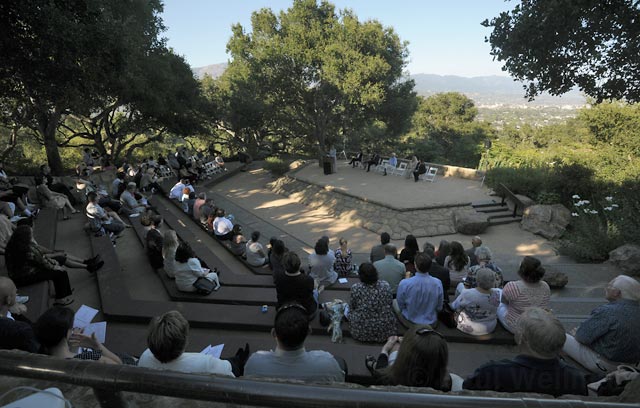 The Day Reporting Centers in Santa Barbara and Santa Maria, operated by nonprofit Community Solutions Inc. and funded with state dollars, opened in July of last year. Parolees work with case managers and employment counselors to set goals, receive employment training, and develop coping skills to prepare them for reentry into the community.
"We all lose when released inmates fail to properly reenter society," said Sheriff Brown. "It's paramount that we create these opportunities for those who are motivated to return to a positive and productive life outside of custody. If we don't, our jails will continue to overflow, requiring the early release of inmates which fuels recidivism."
Services offered at the center run the gamut, including substance abuse treatment, transitional housing, family reintegration, and anger management. "The most common challenge is helping clients feel comfortable with who they are, that they can get a job and go back into society," said employment specialist Bonnie Raisin. In addition to writing resumes and preparing parolees for job interviews, the DRC connects with local businesses and employers, who can receive tax credits for hiring DRC clients. "Reentry is a possibility, and instead of being a tax liability, they can be tax payers," Raisin said.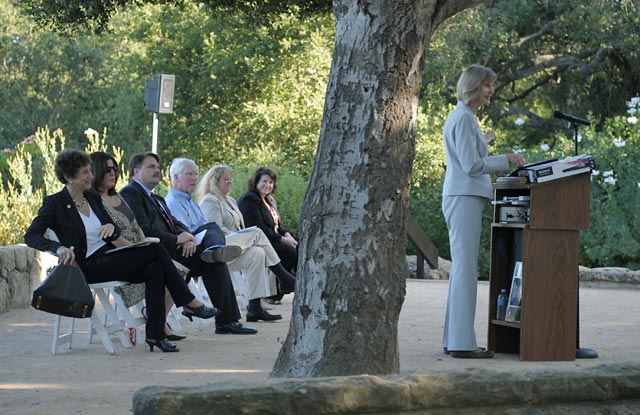 As she called graduates to receive their diplomas, DRC director Katie Ward stopped to acknowledge the handful of graduates who could not attend because they were working. Many parolees in the program are working two or three jobs to make ends meet.
If not employed, many are returning to school, and attribute their growing success to the counseling and mentorship that happens at the DRC. "It helped me get back into college and deal with my triggers — things that trigger my anger," said Reginald Lee, 40. Lee began the DRC program in January, and is currently preparing for SBCC's nursing program. "The most important thing was just knowing that you can come back out into society and know you'll have help."
For Mauricio Isaac, returning to society not only meant embracing many changes, but also finding a new home. "Going back to my neighborhood, I felt lost," Isaac said. "I knew if I had to change I had to get out of the environment I was living in — drugs and gang violence."
Through its transitional housing assistance program, the DRC placed Isaac in a different apartment and helped him pay for rent and food costs. Ward says the program would like to expand, as only a small percentage of its clients receive housing assistance. "We don't want them to be homeless. It's impossible to get well on a park bench," Ward said.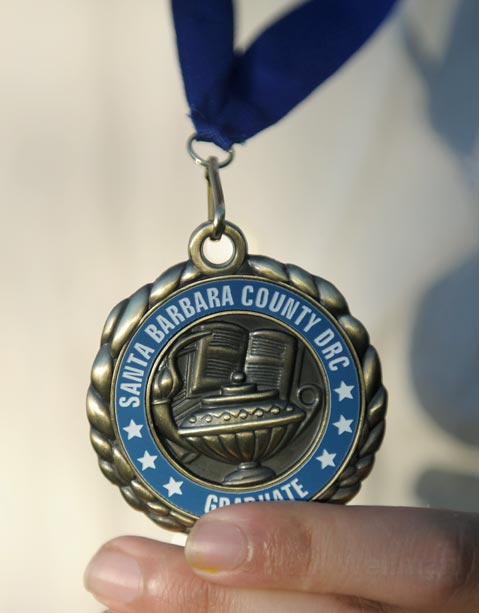 First incarcerated in his early teens, Isaac, now 25, is well on his way to building his life back up again. Noel Gomez, community service coordinator at SBCC, says he's an "example of one who uplifts other as he climbs." Just in the few minutes that he spoke to The Independent, several well-wishers, DRC parolees, and graduates walked by to pat him on the shoulder and shake his hand. One man said he wants to see Isaac on the football field at SBCC. Larry Davidson, a DRC parolee and Isaac's college classmate, says because of his disability, Isaac helps him take notes in class.
"I was in and out a lot, and just graduated on to prison," Isaac said. "So I had a good talk with my parole officer — I said I want a job, I want to change, but how?"
He says his time at the DRC has helped him not only find the right way forward, but discover how he can help others find it too. "I want to be a counselor for at-risk youth," Isaac said.