Events
Spirit of Fiesta
Marisa Leon-Haro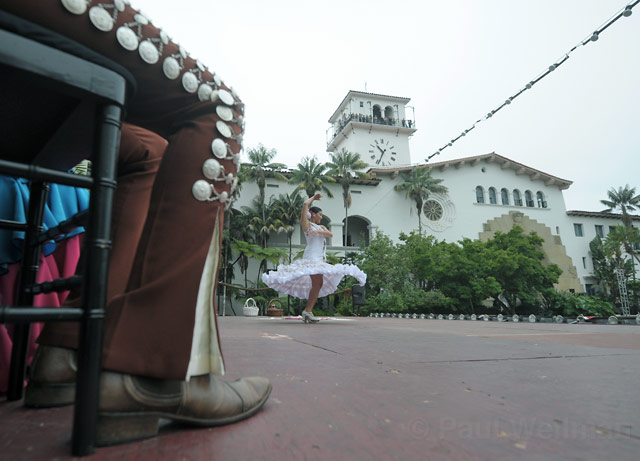 Marisa Leon-Haro has been involved with Fiesta for more than a decade—and has been dancing for even longer. Leon-Haro is a radiant, personable, and ambitious teenager, a skilled soccer player, and the 2011 Spirit of Fiesta. She's a well-connected part of Santa Barbara's dancing community and, in addition to flamenco, loves jazz and hip-hop.
Leon-Haro has enjoyed Old Spanish Days since she was a child, but this year "I wanted to make something of it," she said. So she decided to vie—along with 50 other girls—for the Spirit position. Although it's not always easy balancing rigorous soccer schedules, dancing, and life, being Spirit has been "a cherry on top of a good year," Leon-Haro said. "I know it'll be an amazing feeling onstage at the mission."
As a high school student, she had more accolades and leadership positions than the word limit of this article can bear. Now, she's headed off to Ventura College, where she will continue to play soccer. She hopes one day to double-major in psychology and business at UC Berkeley or UCSB and ultimately to manage a professional baseball team.
For Leon-Haro, Fiesta has "been an amazing blessing," and she believes she will remain close with her "Fiesta family," especially the Junior Spirit and La Presidenta. And one day, Leon-Haro said, she'd enjoy being La Presidenta.