Angry Poodle
Let the Faux Fur Fly
COMING AND GOING: Lightning Strikes; Dead Sea Parts; Consensus Found on General Plan Update
COMING AND GOING: Revenge may be best served cold, dessert served just, but regardless of proper preparation, murder and suicide wound up hogging the menu last week. It turns out these twin towers of despair and rage are Siamese twins, which go up and down in tandem. It turns out their rate of incidence tracks to an uncanny degree the political party of whoever happens to occupy the White House. At least, that's according to a visiting big brain named Dr. James Gilligan, who possesses enough credentials to teach law, psychiatry, and medicine at New York University. When it comes to violent crime, Gilligan's a certified bleeding heart who actually knows what he's talking about. For the past 40 years, he studied what makes the most violent people in our prisons so freaking violent. He worked with the people he was studying in various incarceration facilities from California to Massachusetts, where he ran what was once known as a mental hospital for the criminally insane. Along the way, he helped develop programs that dramatically reduced incidents of inmate-on-inmate violence (Hint: If you send mental-health workers into prisons, it actually makes a difference. Another hint: Education also really helps). Gilligan reported that a college degree program run out of one facility for hardcore hard-asses did not have a single recidivist over a 25-year period. (The state average at the time was 64 percent.) Such programs would eventually be eliminated because political candidates thought they coddled criminals. These candidates all happened to be Republican, and Gilligan — proving the pen is mightier than the shank — got even by writing Why Some Politicians Are More Dangerous Than Others, which demonstrates how murder and suicide rates have consistently spiked when Republicans have occupied the White House between 1900-2007. Equally coincidentally, such violence rates plummeted when Democrats occupied the Oval Office.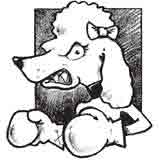 Naturally, suicide and murder were very much on my mind last Thursday as I watched the Santa Barbara City Council wrestle, yet again, with Plan Santa Barbara, which has become a Zen-like exercise in political futilitarianism. With five votes needed to pass anything, the current council has been split 4-to-3 over any changes in density and parking requirements — the gun control and abortion of local politics. This thing has been famously malingering its way through the process for more than five years now at a cost in excess of $3 million. Since the first "final" draft was unveiled last March, the City Council and Planning Commission — in their multiple iterations — have held 38 public hearings. I know lightning does occasionally strike twice, but once is usually all it takes, and last Thursday — miraculously — lightning struck and the perpetual logjam broke. The council wound up voting 6-to-1 in favor of a general idea that might eventually translate into a General Plan.
Council conservative Dale Francisco is running for reelection and needed to show he was capable of making a deal. Otherwise, he'd get tagged as the guy who killed the Plan in subcommittee. To his credit, Francisco showed he could crowbar recalcitrant votes out of his reluctant fellow conservatives. After Michael Self and Frank Hotchkiss voted no, he pushed them hard to change their votes, and they did. On the other side, Councilmember Bendy White — the closest thing to a swing vote the council has — deserves props for making something happen. White managed to remain patient as Francisco soliloquized endlessly about how he might one day put his toe in the water, only to draw away time and time again. White also managed to ignore the persistent whispering from liberal Dems who wanted him to punt the matter 'til after the November election, when, presumably, a more liberal council can pass a plan far more to its liking than the watered-down gruel, which, admittedly, it is. White's been around City Hall a very long time and knows painfully well that no matter how many liberal Dems there are on the council, they'll never figure out how to screw the proverbial light bulb in.
Lastly, I'd like to thank a VP from The Towbes Group whose testimony helped show that the "radical" high-density future that so alarms the council conservatives is already here and not that exotic. (Councilmember Self, just relax. I promise you that no government bureaucrat will order you or anyone that you know to live in a smart-growth "cube.") The council adopted an experimental eight-year program that will allow (not require) developers to build high-density projects — in certain neighborhoods — in hopes of fomenting the creation of affordable housing. To keep the size and bulk in check, limits will be imposed on the size of the living units — for the first time. The more units allowed, the smaller they will be, all the way down to 600 square feet. And barring exceptional circumstances, the height of these new projects will be kept at least 15 feet lower than the city's allowable limit of 60 feet.
The killer issue, as always, is parking. Architects insist the city's two-car parking requirement for every residential unit prices any project beyond the limits of affordability. Council conservatives worry that loosening the parking requirements will transform city streets into a giant parking lot. But according to the Towbes Dude, the average number of cars actually parked in Towbes's 2,000 rental units is just 1.1. As impossible as it may be, a lot of people, it seems, are getting by with just one car. Or none at all. In fact, said The Man from Towbes, they've provided way more parking spaces than are actually needed. Kind of a huge waste. The other good news, he said, was that small units are OK. They are, in fact, desirable. It turns out that flat-screen TVs have revolutionized living space. It turns out we don't really need McMansions anymore.
And in my book, that's a good reason not to commit homicide or suicide. Until the real thing comes along.